May 17th 2017
Big Bang North West: TV's Marty Jopson performing The Science of Everyday Life!
We are overjoyed to announce that Dr Marty Jopson will be performing 'The Science of Everyday Life' on The Big Bang North West ScottishPower Show Stage!
Marty is a presenter and resident science and gadget expert on BBC's The One Show, he also presented National Geographic's What Would Happen If… and Sky One's Brainiac, to name but a few!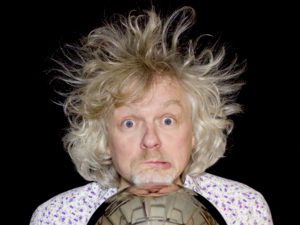 "I'm a Science TV Presenter, live show performer, writer, strange prop builder and all round Science Bloke!"
The Science of Everyday Life
In this brilliant scientific tour of household science, Dr Marty Jopson addresses conundrums such as: What really makes cakes rise? Why do soap bubbles burst and how you get the quartz out of a clock using a hammer?
Marty will also be channelling Indiana Jones with his latest prop and whipping up a million volts too!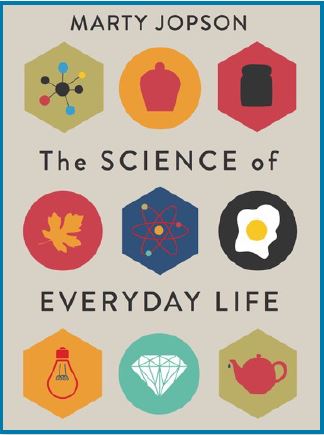 The book that accompanies this show serves as a guide to life with the cure for a dribblesome teapot, the solution to shocks from your car and why any of this matters at all. Answers will be provided, electrical devices dismantled and mess created in the name of science.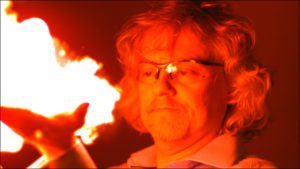 Awesome! We can't wait to welcome Marty to the Big Bang North West party, bring on the booms, bangs and fizzes!
Book your school group now for The Big Bang North West 2017, don't miss out…
"We love Marty's work. He takes the audience on a journey of discovery but still makes sure that they see all of the highlights on the way." International Centre for LIFE, Newcastle
"That was amazing! I couldn't believe my eyes!" Cheltenham Science Festival
Follow Marty on Twitter
Visit Marty Jopson's website
Big Bang North West 2017: ScottishPower confirm as Show Stage sponsor!

The Big Bang North West: BOOK NOW for our 2017 event!
Big Bang North West 2017: Headline Sponsor AstraZeneca!
Official Gallery: Thousands of children inspired at The Big Bang North West 2016!
The Big Bang North West 2016 Gallery: BBNW LIVE TWITTER 'TRENDING' NATIONALLY!
The Big Bang North West 2016: Booming Online!
The Big Bang North West 2016: Your Amazing Feedback!
The Big Bang North West 2016: A Teacher's View
Follow All About STEM on Twitter here
Like All About STEM on Facebook
Follow The Big Bang North West on Twitter here
Like The Big Bang North West on Facebook
Images (C) Dr Marty Jopson
« Back To News