June 27th 2017
Adventure calls at Knowsley Safari!
Experience the North West's wildest day out with a trip to Knowsley Safari!
Kick off your family day out with a tour of the 550 acre, 5 mile, safari drive and get up close and personal with over 700 animals such as rhino, lions, tigers, camel, zebra, and herds of grazing antelope, all from the comfort of your car. Whether you'd like to hop aboard the Baboon bus* or view the monkey madness from the car friendly route, a day out at the safari won't mean risking your car.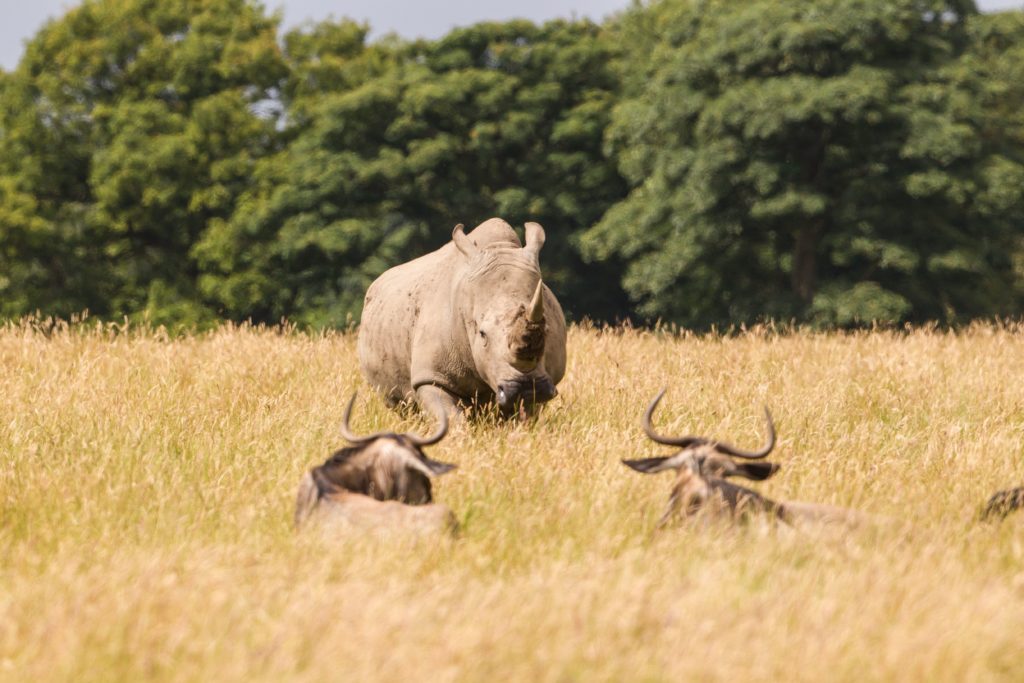 Knowsley Safari is a full day adventure and the fun doesn't end when you leave the safari drive. The Foot Safari is where you will discover Knowley's latest arrivals; giraffe Alexander and Orbit, the meerkat mob, the bush dogs and their babies, tapir and much, much more. There are even rides to entertain the little ones.
Don't forget the exciting sea lion display with Biffo and the boys, a bird of prey display where they fly inches from you and a walk through Egyptian fruit bat cave.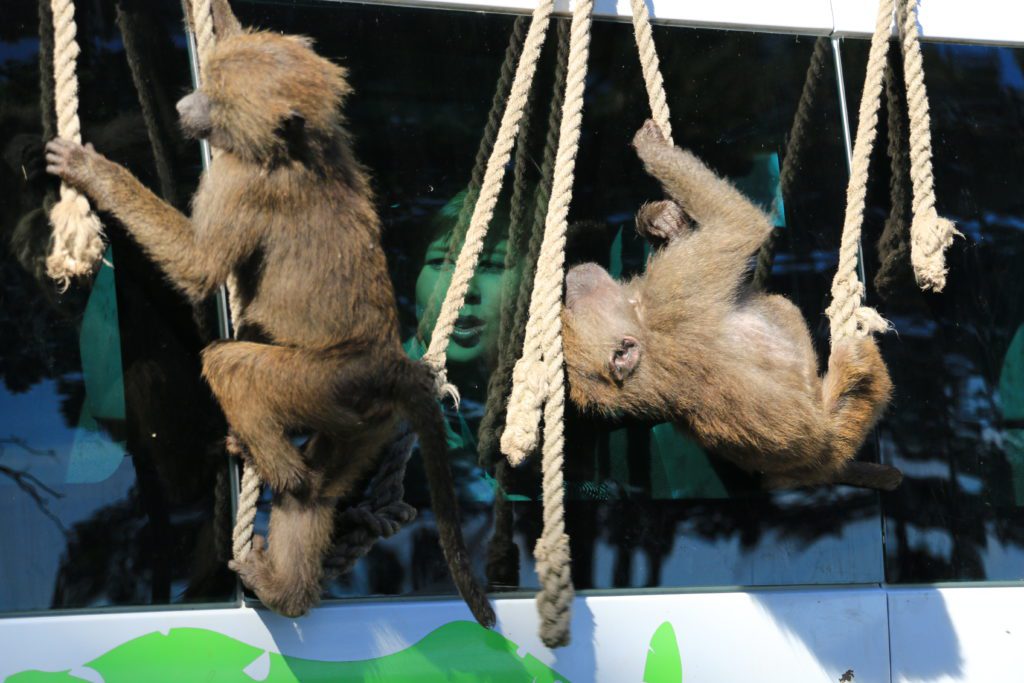 Discovering so many fascinating species can be hungry work but don't worry, you can choose between the Oasis restaurant and outdoor grill, serving up freshly made, locally sourced food every day!
*Baboon bus is not included with admission.
Location:
Knowsley Safari, Prescot, Merseyside, L34 4AN
Knowsley Safari is close to the national motorway network. Leave the M62 at junction six then leave the M57 at junction two, follow the brown signs for the Safari Park.
Price and further information can be found via the website, visit www.knowsleysafari.co.uk.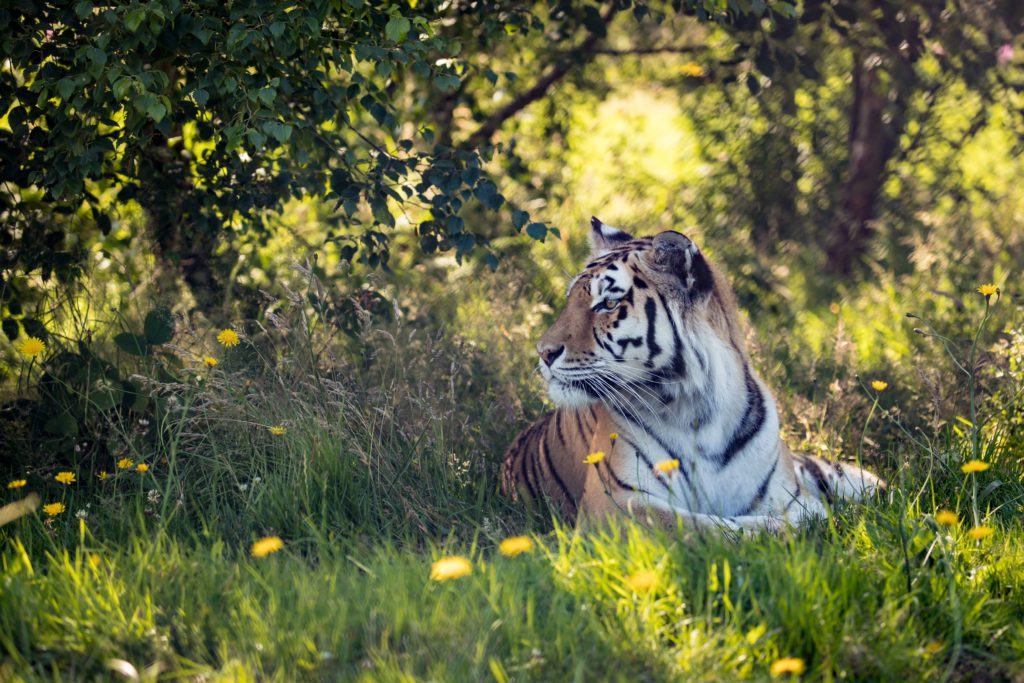 You can also follow all the action on social media:
www.facebook.com/knowsleysafari
www.twitter.com/knowsleysafari
Knowsley's camel weekend is a day filled with action and adventure! They're excited to introduce you to Gobi their camel puppet! This amazing, life-like puppet, created by the makers of the West End's War horse, is on his way to Knowsley Safari! Find him on the foot safari and get the kids ready to wake him up to put on his show throughout the day,
'Saturday 22nd and Sunday 23rd July 2017
Show times:
12:30pm
1:30pm
2:30pm
3:30pm
While Gobi is napping, make sure you visit the activity tables and get involved with the crafty things that the experts have in store! Learn and create!
If you want to make your weekend even more exciting, there are exclusive VIP tours with Knowsley Safari keepers. Take a trip onto the drive and get even closer to the camels and learn from the people in charge of looking after them every day! For just £5 per person, you could be hopping in your very own VIP camel tour.
Tickets will be available soon, so keep your eyes peeled.
Find out more…
How Knowsley Safari help?
The Wild Camel Protection Foundation's sole aim is to protect the Critically Endangered wild camel and its habitat, the Gobi Desert. The money raised will go towards keeping this amazing species happy, healthy and thriving in the wild.
Book your safari tickets now and get ready for the fun to begin!
Knowsley Safari are sponsoring the Protecting the Environment Award at The Big Bang North West 2017! Find out more…

The Big Bang North West: BOOK NOW for our 2017 event!
Big Bang North West 2017: Headline Sponsor AstraZeneca!
Official Gallery: Thousands of children inspired at The Big Bang North West 2016!
The Big Bang North West 2016 Gallery: BBNW LIVE TWITTER 'TRENDING' NATIONALLY!
The Big Bang North West 2016: Booming Online!
The Big Bang North West 2016: Your Amazing Feedback!
The Big Bang North West 2016: A Teacher's View
Follow All About STEM on Twitter here
Like All About STEM on Facebook
Follow The Big Bang North West on Twitter here
Like The Big Bang North West on Facebook
« Back To News