June 19th 2017
Big Bang North West: Silver Sponsor – Sellafield Ltd!
Awesome! Sellafield Ltd will be returning to The Big Bang North West 2017 as our Silver Sponsor. Their stand was a HUGE hit last year!
Sellafield is the company responsible for safely delivering decommissioning, reprocessing and nuclear waste management activities on behalf of the Nuclear Decommissioning Authority on the Sellafield site – arguably the most complex nuclear site in the world.
In previous years, Sellafield's interactive, fun activities have been immensely popular with our visitors. They are dedicated to promoting STEM to schools and we are delighted to have their support.
Glove box – Glove boxes are used across Sellafield and other nuclear facilities to allow safe handling of hazardous substances. Why not try your hand at completing some puzzles and tasks using the gloves? It's probably harder than you think…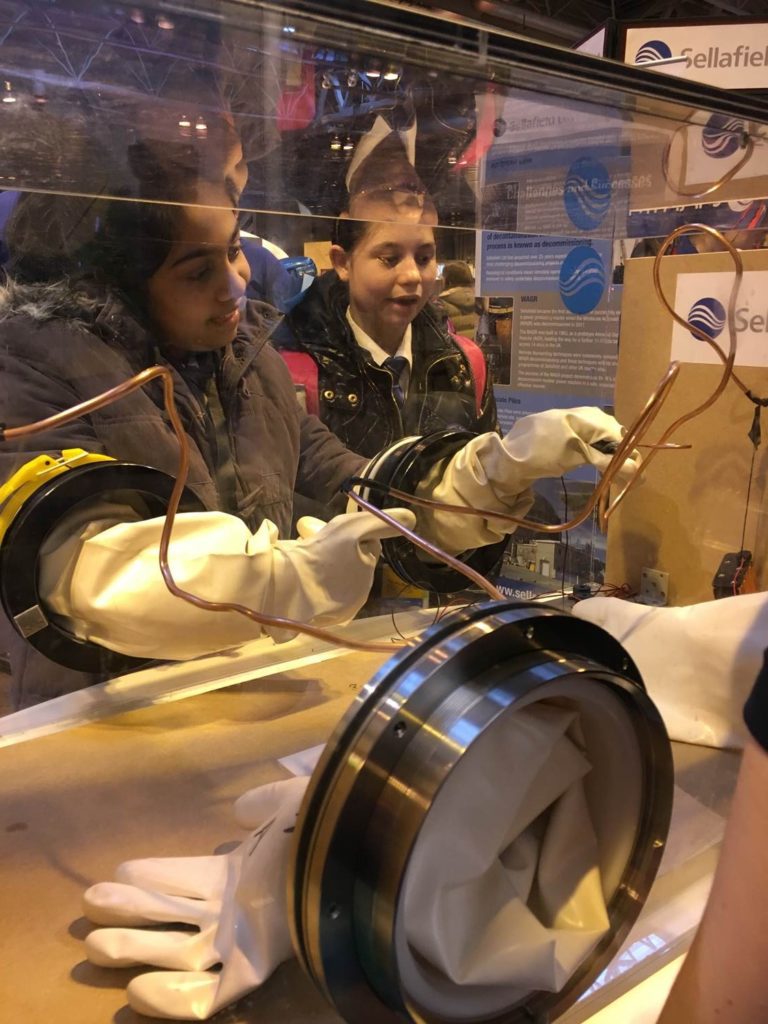 Problem solving – Complete the circuit board by answering fun STEM questions and locating grid references. The first person to correctly place all their wires and diodes in the right order and move the metal switch to ring the buzzer wins!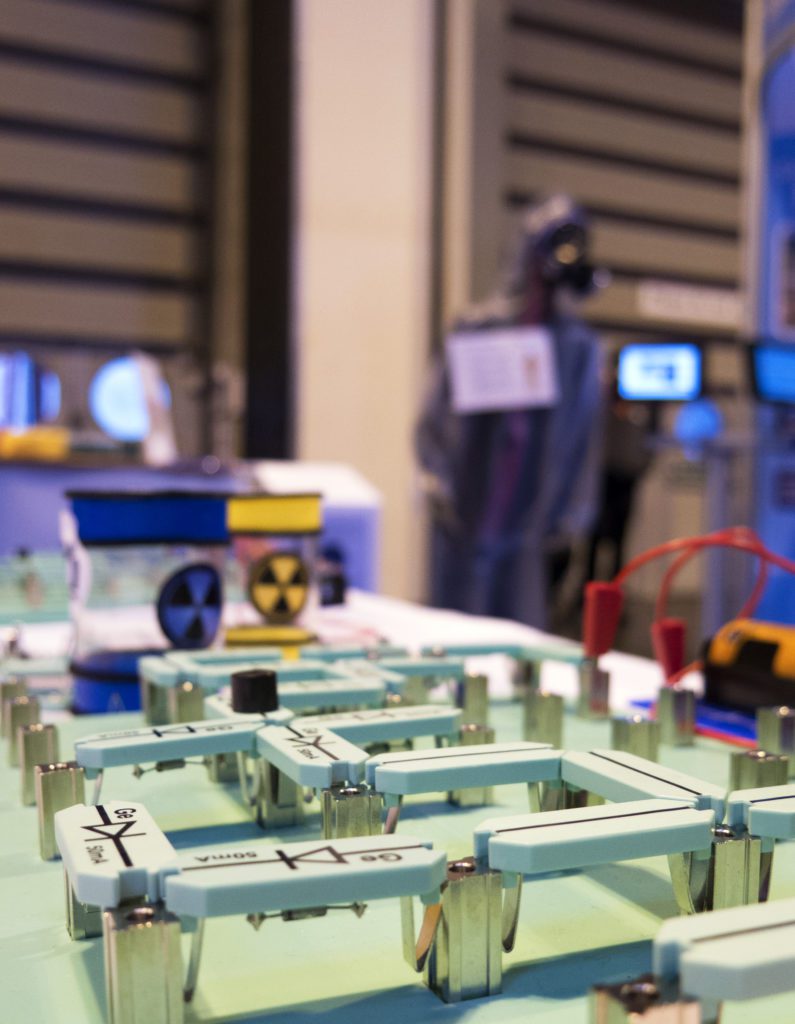 Decommissioning – Due to elevated levels of radiation, access to contaminated areas is often prohibited. This has forced Sellafield Ltd to adapt and develop remote handling and robotic technologies. Have a go yourself at decommissioning a nuclear facility with the help of robots!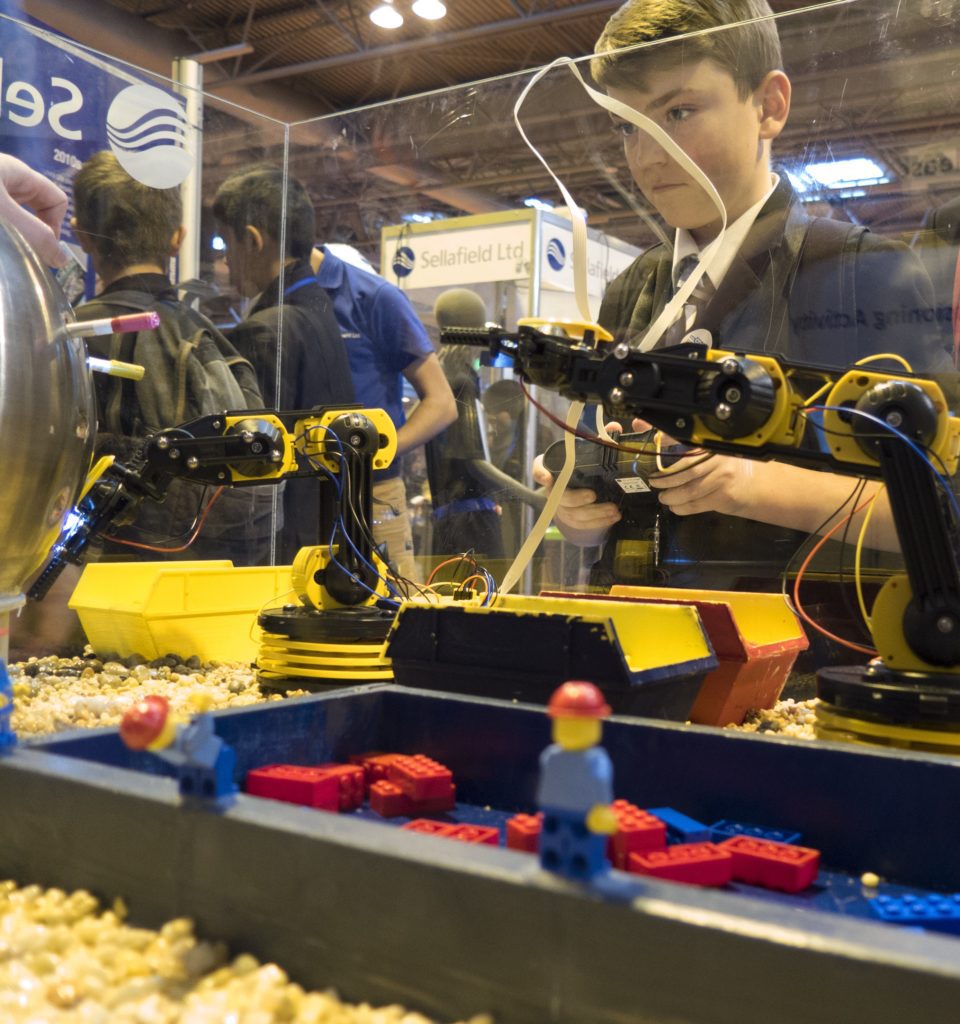 Amazing! Have you booked your FREE tickets for The Big Bang North West?
You don't want to miss this!
Find out more about Sellafield Apprenticeships…

The Big Bang North West 2017
Big Bang North West 2017: Headline Sponsor AstraZeneca!
Official Gallery: Thousands of children inspired at The Big Bang North West 2016!
The Big Bang North West 2016 Gallery: BBNW LIVE TWITTER 'TRENDING' NATIONALLY!
The Big Bang North West 2016: Booming Online!
The Big Bang North West 2016: Your Amazing Feedback!
The Big Bang North West 2016: A Teacher's View
Follow All About STEM on Twitter here
Like All About STEM on Facebook
Follow The Big Bang North West on Twitter here
Like The Big Bang North West on Facebook
« Back To News