July 13th 2017
Big Bang North West 2017: Shaping Futures excite the next STEM generation!
The Shaping Futures Zone at The Big Bang North West was awesome! Our Platinum Sponsor brought together countless educational partners who offered our attendees an array of amazing activities – inspiring and exciting!
"Shaping Futures were delighted to act as Platinum Sponsor for the Big Bang North West. Many thanks to our partners who provided engaging, hands on exhibits which captured the imagination of the attendees.  We look forward to continuing our partnership with All About STEM and working in partnership to deliver a series of STEM-sational events next year including a series of Big Bang @ events taking place at campuses of our partner institutions."
Chris Bayes – Projects & Partnerships Manager – Shaping Futures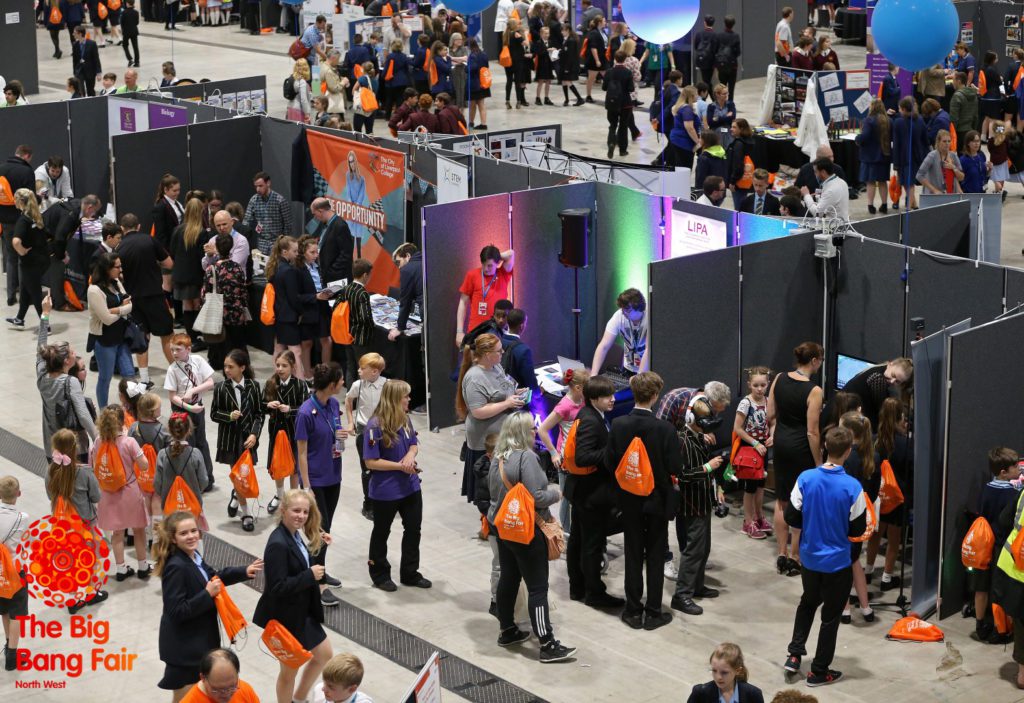 Collaborators included Liverpool Hope University, Edge Hill University, LIPA, Liverpool John Moores University, City of Liverpool College, University of Liverpool, Wirral Met, Riverside College and Cronton Sixth Form College.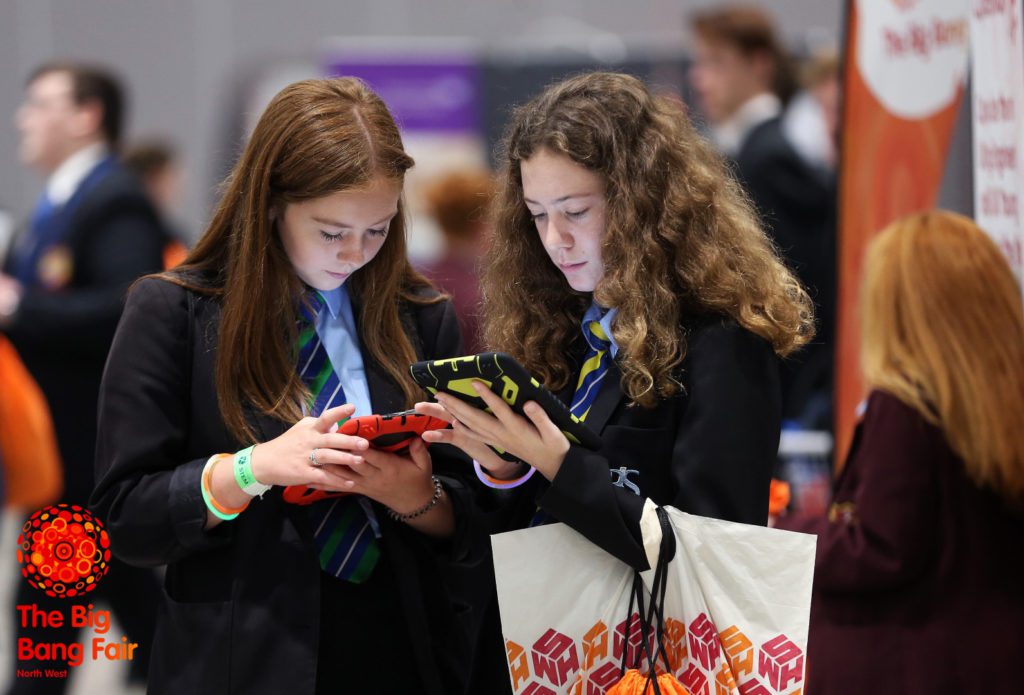 Visitors to the zone programmed robotic buggies, used stereomicroscopes and controlled a sound and lighting desk.
They learned about engineering and science, built molecules, tested glow-stick reactions and welded metals in virtual reality!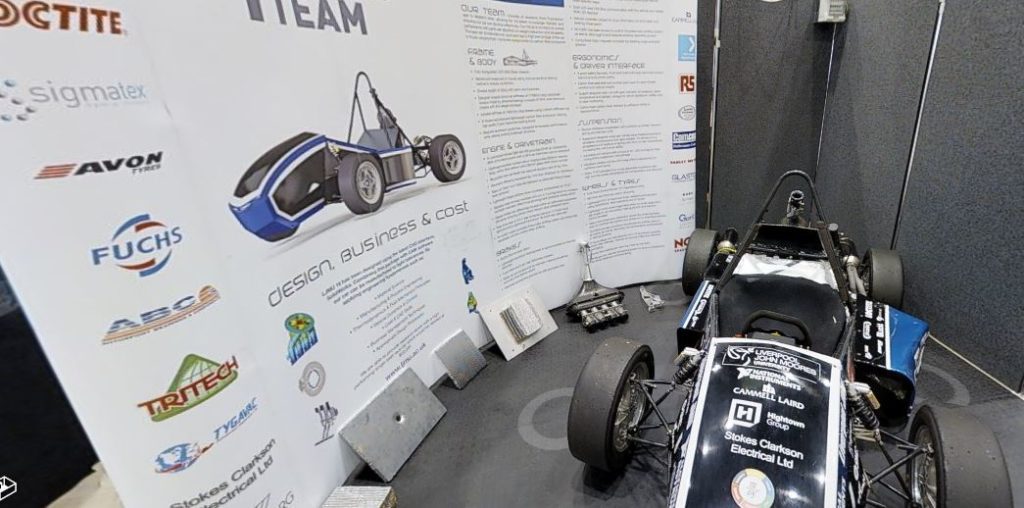 There was even the chance to see Liverpool John Moores University Formula Racing Car!
Take a look at our LJMU Racing Team immersive experience…
Shaping Futures also sponsored the STEM Club of the Year award at The Big Bang North West as part of the Big Bang UK Young Scientists and Engineering Competition. We will be working with them on numerous projects in the coming year, a huge thank you to them for their ongoing support! 
Shaping Futures is a new collaborative outreach programme which will be delivered across the Liverpool City Region. The project is part of the wider National Collaborative Outreach Programme (NCOP) which has been funded by HEFCE. Shaping Futures will work with young people from electoral wards where the progression to Higher Education (HE) is lower than expected.
The Big Bang North West 2017: A STEM-sational Success with Schools!
Headline Sponsor: AstraZeneca Inspire All at The Big Bang North West
Official Gallery: The Big Bang North West 2017!
Go Virtual with The Big Bang North West!
Gallery: The Big Bang North West 2017 – Live on Twitter
Feedback: The Big Bang North West on Twitter
Follow The Big Bang North West here
The Big Bang North West: News

Follow All About STEM on Twitter here
Like All About STEM on Facebook
Follow The Big Bang North West on Twitter here
Like The Big Bang North West on Facebook
Images © All About STEM / Big Bang North West –
Photos: @TBB_NorthWest Twitter & Gareth Jones
« Back To News