July 14th 2017
Big Bang North West 2017: STEM-sational fun with Sellafield!
Our Silver Sponsor Sellafield returned to the Big Bang North West 2017 and impressed our schools once again with their (ever popular) interactive, fun activities!
"As the sponsors of this year's innovation award, we were very impressed by the quality and creativeness shown in some of the projects on show. Back on the Sellafield Ltd activity stand it was great fun to answer some tough questions from the next generation of scientists and engineers. Particularly promising were the amount of students asking about our apprenticeship, industrial placement and graduate schemes." Ryan Cooper, Graduate Process Engineer – Sellafield Ltd.
Attendees had the chance to complete puzzles and tasks using glove boxes.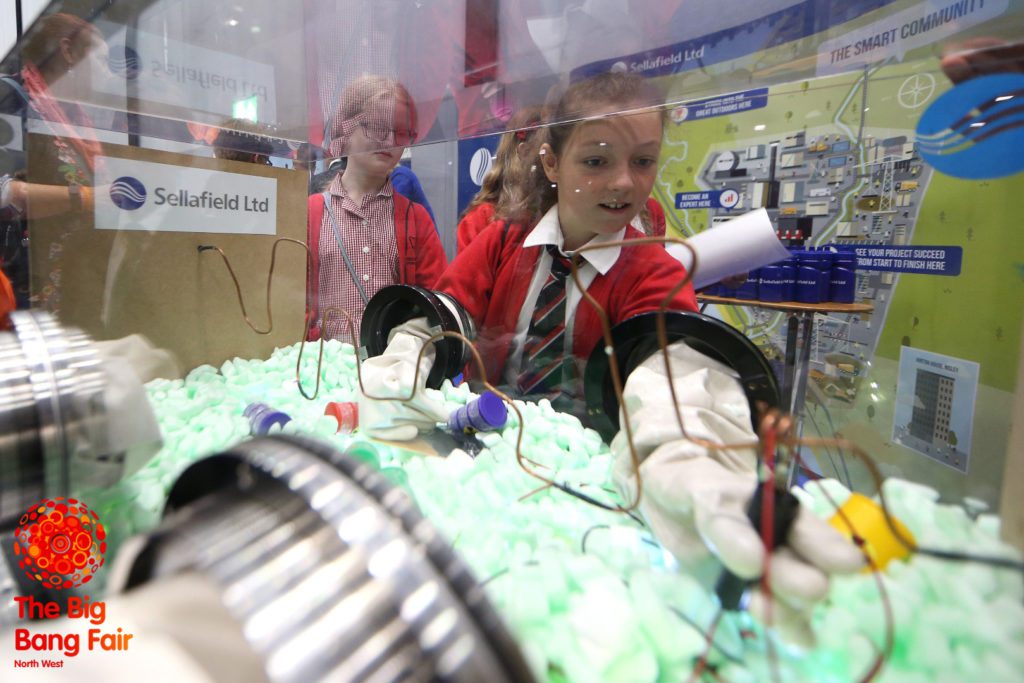 They completed circuit boards by answering fun STEM questions and took the ultimate challenge, decommissioning a nuclear facility with robots!
Go Virtual! Immersive Experience: View the Sellafield Stand…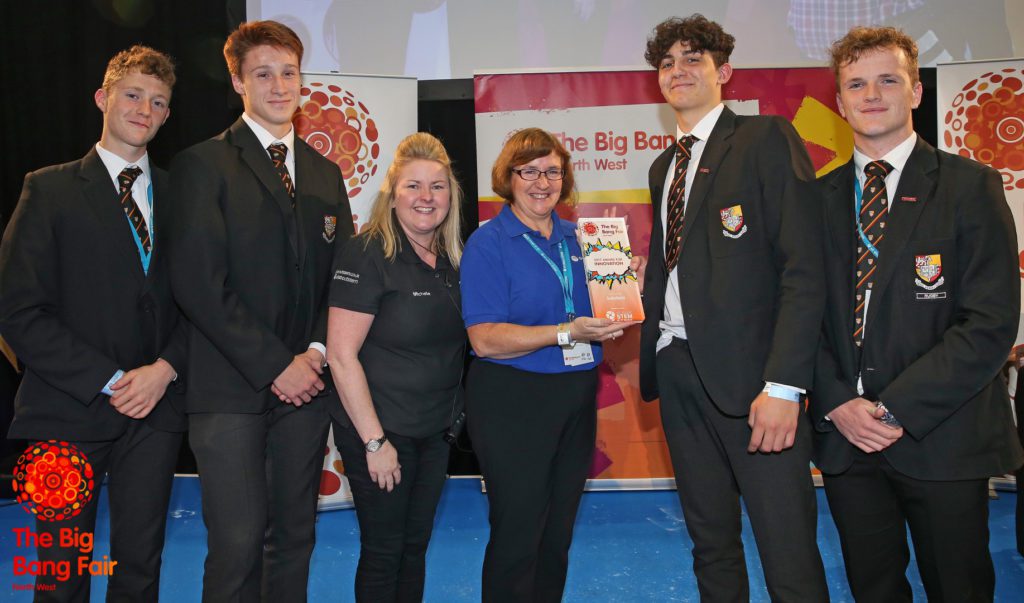 Sellafield also sponsored the Award for Innovation at The Big Bang North West as part of the Big Bang UK Young Scientists and Engineers Competition.
Thank you to Sellafield for their sensational activities and support!
Sellafield is the company responsible for safely delivering decommissioning, reprocessing and nuclear waste management activities on behalf of the Nuclear Decommissioning Authority on the Sellafield site – arguably the most complex nuclear site in the world.
The Big Bang North West 2017: A STEM-sational Success with Schools!
Headline Sponsor: AstraZeneca Inspire All at The Big Bang North West
Official Gallery: The Big Bang North West 2017
Go Virtual with The Big Bang North West!
The Big Bang UK Competition: Finalists & Award Winners!
Gallery: The Big Bang North West 2017 – Live on Twitter
The Big Bang North West: News
Follow All About STEM on Twitter here
Like All About STEM on Facebook
Follow The Big Bang North West on Twitter here
Like The Big Bang North West on Facebook
« Back To News