August 17th 2017
2017 Summary: Careers and Enterprise Company Enterprise Adviser Network
Since September 2016 All About STEM have been working in partnership with the Liverpool City Region Local Enterprise Partnership, Career Connect, Sefton EBP, St Helens Chamber and Wirral Chamber to promote and deliver the Careers and Enterprise Company Enterprise Adviser Network.
This initiative looks to link schools in the Liverpool City Region with business leaders from all kinds of industries to inform and develop careers strategies in school to ensure pupils are getting the best start in life that will ultimately strengthen and develop the future workforce of the City Region.
Across the region 100 schools are now engaged with the Enterprise Adviser Network and are connected with business leaders from various sectors, linking schools to local companies and directly working with the business to ensure pupils are getting the right information from the right people to help them make informed careers choices.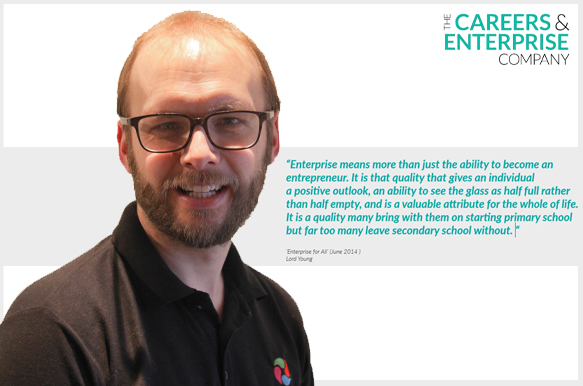 All About STEM has been working right across the Liverpool City Region and has already linked multinational companies, such as Unilever and Lloyds Register, with local schools bringing a wealth knowledge and support. It is early days but pupils are already benefiting from virtual factory tours, online careers talks, work place visits, mock interview sessions, teacher work placements, and much more in a bid to make the pupils of the Liverpool City Region aware of the options available to them right on their own doorstep.
All About STEM has been working with 15 schools in the region meaning we still have work to do in the 2017/18 school year and All About STEM are keen to fill the remaining 7 spaces with local colleges and schools. We are still looking for more business leaders who can work with local schools to help them plan out their careers strategies.
Do you want to be involved, could you be of help to your local school?
Just drop Dave an email and he will be happy to come out and meet with you.

The Big Bang North West 2017: A STEM-sational Success with Schools!
Headline Sponsor: AstraZeneca Inspire All at The Big Bang North West
Official Gallery: The Big Bang North West 2017
Big Bang North West 2017: The Movie!
Go Virtual with The Big Bang North West!
The Big Bang North West 2017: Your Amazing Feedback
The Big Bang UK Competition: Finalists & Award Winners!
Big Bang North West 2017: A Teacher's View

Follow All About STEM on Twitter here
Like All About STEM on Facebook
Follow The Big Bang North West on Twitter here
Like The Big Bang North West on Facebook
« Back To News