October 05th 2017
STEM Ambassadors: Support the VEX IQ Challenge!
STEM Learning has partnered with VEX Robotics to offer 195 VEX IQ Challenge grants across the UK. We're looking for inspirational STEM Ambassadors to support this exciting competition!
There are 15 grants available to schools in the Liverpool area to enable them to engage with the VEX Robotics programme and to set up a new regional event here in the Liverpool City Region.
We are looking for STEM Ambassadors who would be interested in attending a VEX Robotics training session to get hands-on with the kit and then support the teachers and students, from schools that are successful in their grant application, to build their robots and prepare for a regional competition.
Click to express an interest in getting involved and we'll put you in touch with the project organiser.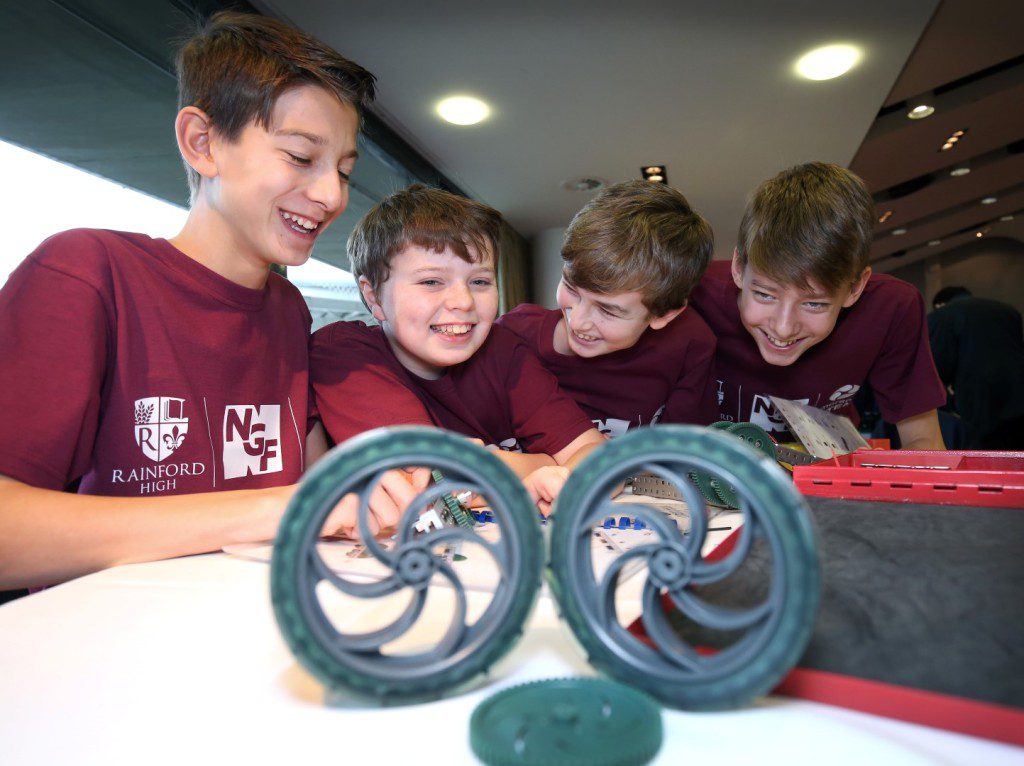 The VEX IQ Challenge provides students aged 8 through to 14 with exciting, open-ended robotics challenges that enhance STEM skills through teamwork, critical thinking and hands-on learning. Using the VEX IQ kit, the teams have to research, design and build a robot to compete in each year's competition; an engineering challenge in the form of a game.
Interested Ambassadors would:
– Attend the VEX training held on Monday 13th November, 2017, 1-5pm at the Catalyst Science and Discovery Centre, Mersey Road, Widnes, Cheshire, WA8 0DF
– Support a local school team by attending their STEM Club to help with the build of their robot (This would be arranged, between the Teacher and the STEM Ambassador, to take place at mutually convenient times between November and February)
– Ideally, attend the regional event on Thursday 8th February (approximately 9.30am-2.30pm, TBC) at the Catalyst Science and Discovery Centre, Mersey Road, Widnes, Cheshire, WA8 0DF.
If you have any questions about involvement in the project, please direct them to [email protected]
The Big Bang North West 2017: A STEM-sational Success with Schools!
Headline Sponsor: AstraZeneca Inspire All at The Big Bang North West
Official Gallery: The Big Bang North West 2017
Big Bang North West 2017: The Movie!
Go Virtual with The Big Bang North West!
The Big Bang North West 2017: Your Amazing Feedback
The Big Bang UK Competition: Finalists & Award Winners!
Big Bang North West 2017: A Teacher's View

Follow All About STEM on Twitter here
Like All About STEM on Facebook
Follow The Big Bang North West on Twitter here
Like The Big Bang North West on Facebook
« Back To News