July 20th 2018
Big Bang North West 2018: Shaping Futures – Universities & Colleges Collaborate & Inspire!
The Shaping Futures Zone at The Big Bang North West was a big hit with our visitors.
Our Platinum Sponsor brought together countless educational partners who offered our attendees an array of amazing activities and exciting exhibits!
"At Shaping Futures, we believe in inspiring the next generation to have a love of science and engineering through fun and interactive events. For the 5th year running, Big Bang North West has delivered on that promise and helped us to promote a wide variety of excellent higher education pathways into exciting STEM careers!" John Corish, Head of Programme, Shaping Futures (NCOP).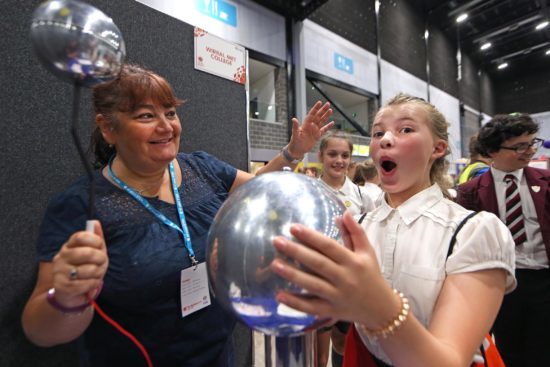 Collaborators included Liverpool Hope University, Edge Hill University, LIPA, Liverpool John Moores University, City of Liverpool College, University of Liverpool, Wirral Met, University Centre St Helens, Riverside College and Cronton Sixth Form College.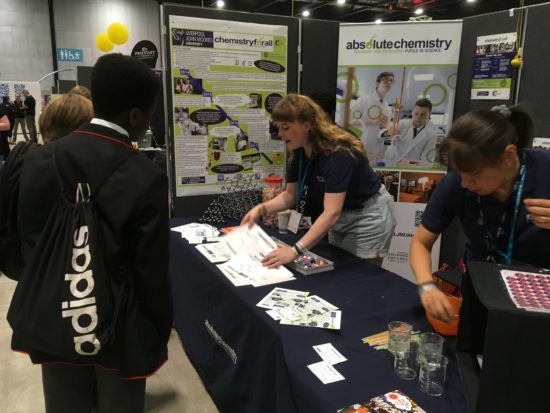 Visitors to the zone programmed robotic buggies, tried 3D printing and controlled a sound and lighting desk.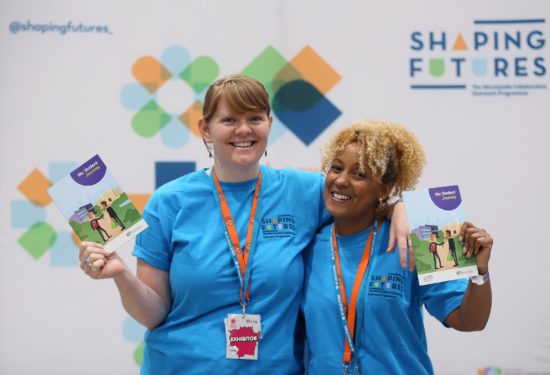 They learned about engineering and science, built molecules, made slime, welded metals in virtual reality and more! You can find a full list of their activities here…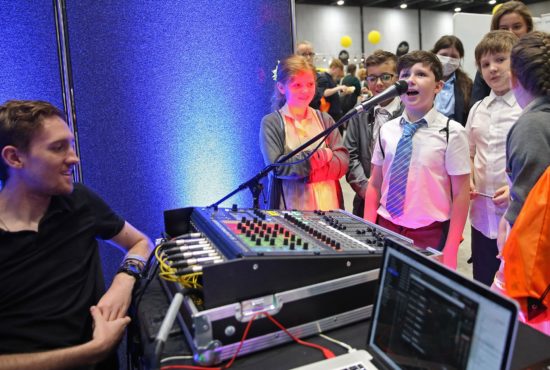 Shaping Futures also sponsored the STEM Club of the Year award at The Big Bang North West as part of the Big Bang UK Young Scientists and Engineering Competition.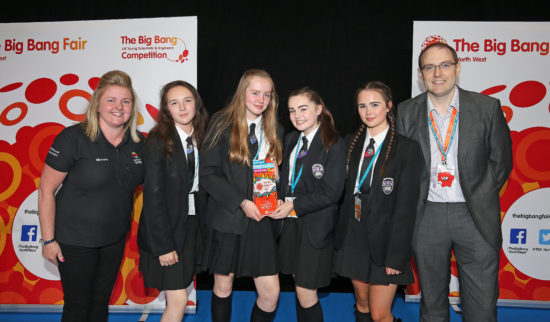 Winner: Gateacre School
About this award: Shaping Futures understand the importance of pupils being able to work together on real life projects and activities and we want to recognize those teachers and pupils who have put time and effort into extracurricular activities to further their knowledge and skills. This award recognises overall achievement for a STEM Club who have gone above and beyond to support each other in their learning.
Shaping Futures is a collaborative outreach programme delivered across the Liverpool City Region. The project is part of the wider National Collaborative Outreach Programme (NCOP) which has been funded by HEFCE. Shaping Futures will work with young people from electoral wards where the progression to Higher Education (HE) is lower than expected.
Shaping Futures have generously supported our Big Bang @ School events and other projects. We will continuing to collaborate on various ventures in the coming year, a huge thank you to them for their ongoing support! 
The Big Bang North West 2018: 7000 school children celebrate STEM!
Metro Mayor Opens Big Bang Competition Awards Ceremony – Winners Announced!
Big Bang North West & AstraZeneca celebrate 5 years of STEM inspiration for schools!
The Big Bang North West 2018: Your AMAZING Feedback!
The Big Bang North West 2018: Official Gallery
The Big Bang North West 2018: LIVE Twitter Gallery
The Big Bang North West 2018: Big Bang UK Competition Projects
The Big Bang North West 2018: Behind the Scenes
Follow All About STEM on Twitter here
Like All About STEM on Facebook
Follow The Big Bang North West on Twitter here
Like The Big Bang North West on Facebook
Photography Gareth Jones and All About STEM
Images © Big Bang North West
(Permission required for use)
« Back To News