January 10th 2019
Celebrating North West Finalists: Big Bang UK Young Scientists & Engineers Competition
The Big Bang UK Young Scientists & Engineers Competition is a national competition for young people to showcase their impressive science, technology, engineering and maths (STEM) projects and to reward and recognise their achievements.
The semi-finals for this competition took place at The Big Bang North West 2018 and as the full list of finalists has just been released, we'd like to spotlight all competitors from our region along with their ingenious & inspirational ideas! Schools listed below will all compete in the Grand Final at the National Big Bang Fair in Birmingham in March 2019.
Congratulations and good luck, we will be there to cheer you all on!
Fatberg Fuel or Foe
Holly Fitzherbert, William Harvey, Arib Islam, Cameron Marshall
Birkenhead School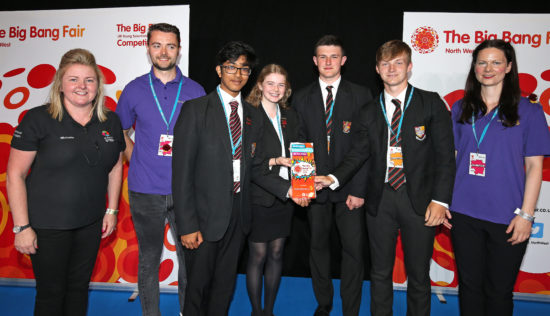 Genes causing Glaucoma
Mahesh Vallabhaneni
Calday Grange Grammar School
Computer Vision in Robotics
Timothy De Goede
Cardinal Newman College
Naturally Infused
Freya Barnes, Emily Cook, Hollie Gilchris, Ellan Ramage Jones, Mia-Rose Phillips
Gateacre School
Kerbatron 3000
Daniel Cash, Oliver Griffith
Little Sandbox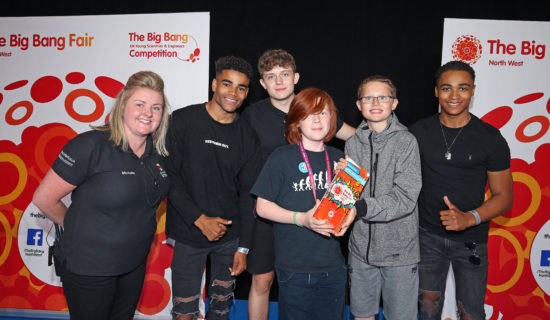 Plastic Filtration Pipe
Jack Joyce, Jacob Rogers, Luke Wheldon, Sofia Wright
Liverpool Life Sciences UTC
Medi Glue
Ben Carter, Blanka Pouteau
Liverpool Life Sciences UTC
Oliver
Lucas O' Connor
Liverpool Life Sciences UTC
Sensory Stick for the Visually Impaired
Jack Tallentire
Millom School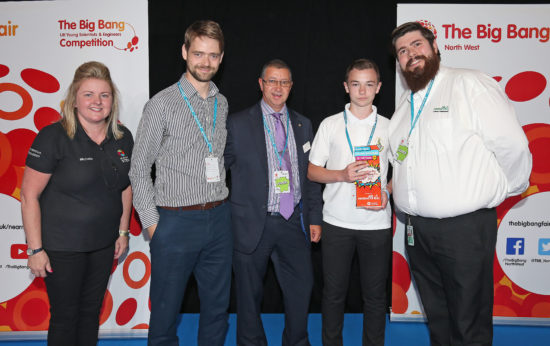 Detection of Wound Infection
Melissa Fletcher
Millom School
Duddon Tidal Lagoon
Josh Dreghorn, Sadie Kendal, Ruben Lancaster, Tasha Pennington, Natalie Sleigh, Charlie Spencer
Millom School
Valle
Julianna Gawlik, Sian Holt-Naughten, Anngrace Thomas, Nancy Towey
Loreto Grammar School
How Polarizing is Your Drink
William Croft, Sean Holbrook, Hannah Pyle, Nathan Roberts
Pensby High School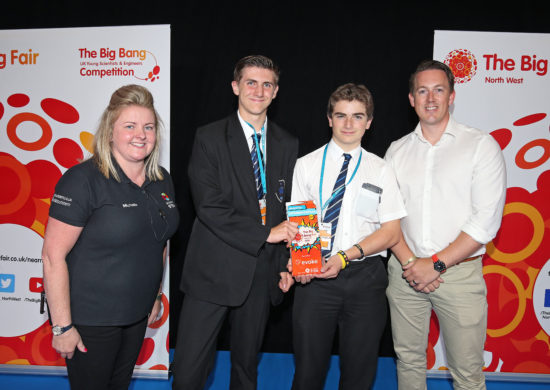 Dunking Biscuits
James Fawcett, Tyler Gordon, Rory Jones, Maddy Lewis, Beth Henderson-Palmer, Kiara Parlevliet, Adam Thomas
Queen's Park High School
New Ocular Allograft
Charlie Lamb
Riverside College Halton
Fuels For Schools
Juliet Bridgman, Ben Glaister, Phoebe Reid, Indica Warneford
St Benedict's Catholic High School
Healthy Crisps for Coronary Heart Disease Sufferers
Paige Chapman, Rebekah Clayton, Tess Cullen, Erin Gallagher, Tash McGuire, Charlotte Swallow
Millom School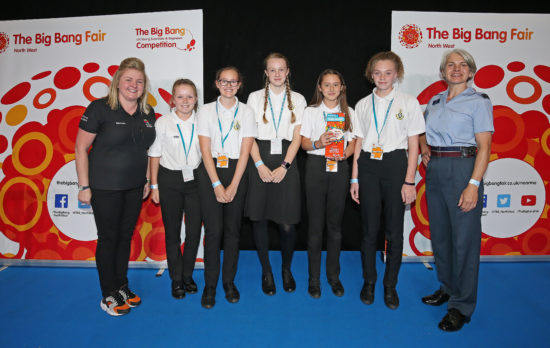 Diagnosing Disease with Saliva
Charlotte Hawkins
The Kings School
Human-Robot interactions
Sam Burgess
The Deanery Church of England High School and Sixth Form College
Fruit Fly Learning Experiment
Ellie Sandiford
Xaverian College
Ufikiaji-Water and Your School
Kirsten Attfield, Thomas Brindley-Carter, Rowan McNally, Fiona Sallaku, Pippa Woods, Aroush Zia
The Kingsway School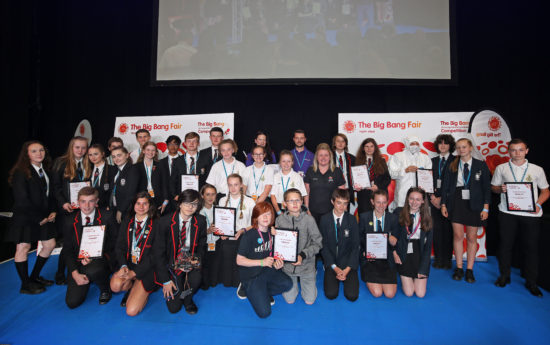 Assembly of DigiTRONf
George Keevil
Ulverston Victoria High School
Mechanical Alternative
Polly Allen
Ulverston Victoria High School
Meraki Aquaponics
Lily Brown, Ellie Hatton Daly, Abigail Denton, Emma Gray, Georgia Greenwood, Lucy Gregory, Emma Holgate, Annabelle McGrath, Macie McNally, Jamie McQuillan, Kate Nickels, Dawn Woodward
Wade Deacon High School
Click here for the full list of competition finalists and their amazing projects!
Big Bang North West: Metro Mayor opens Big Bang Competition Awards Ceremony
Big Bang Competition finalists from The Big Bang North West visit Parliament
Schools: Express your interest for the Big Bang North West 2019!
The Big Bang North West 2018: 7000 school children celebrate STEM!
Metro Mayor Opens Big Bang Competition Awards Ceremony – Winners Announced!
Big Bang North West & AstraZeneca celebrate 5 years of STEM inspiration for schools!
The Big Bang North West 2018: Your AMAZING Feedback!
The Big Bang North West 2018: Official Gallery
The Big Bang North West 2018: LIVE Twitter Gallery
The Big Bang North West 2018: Big Bang UK Competition Projects
The Big Bang North West 2018: Behind the Scenes
Follow All About STEM on Twitter here
Like All About STEM on Facebook
Follow The Big Bang North West on Twitter here
Like The Big Bang North West on Facebook
Images by Gareth Jones
« Back To News