March 24th 2019
Young North West Scientists & Engineers Triumph at The Big Bang UK Competition!
Team Big Bang North West visited The National Big Bang Fair in Birmingham to celebrate STEM and cheer on our North West Big Bang UK Competition entrants. We were so proud of their project presentations, impressed by their innovation and wowed by so many winners!

Scroll down for the full list…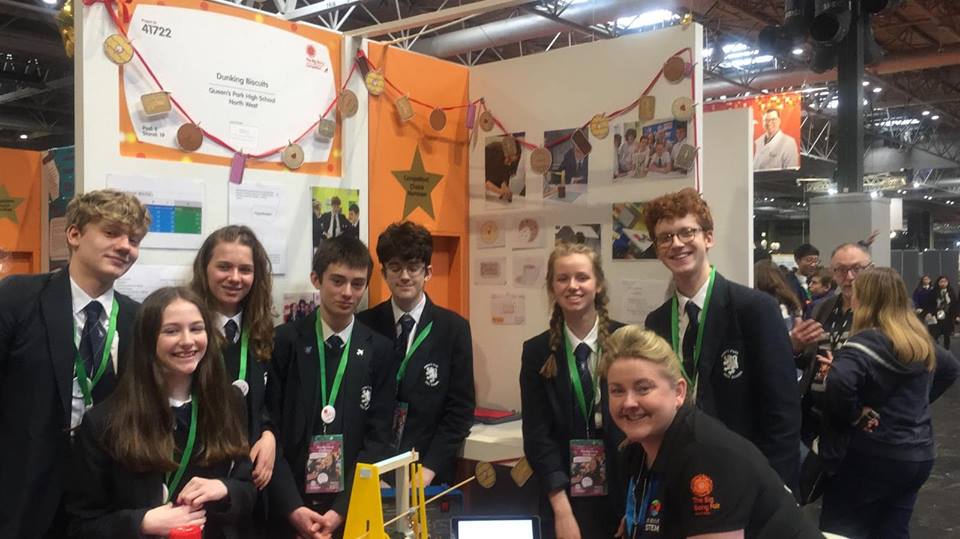 "It was fantastic to tour the exciting exhibits, meet up with friends of BBNW & see all of the amazing Big Bang UK Competition projects. What an achievement for our competing schools, they are all winners to us. Congratulations to all!" Michelle Dow, Managing Director, All About STEM.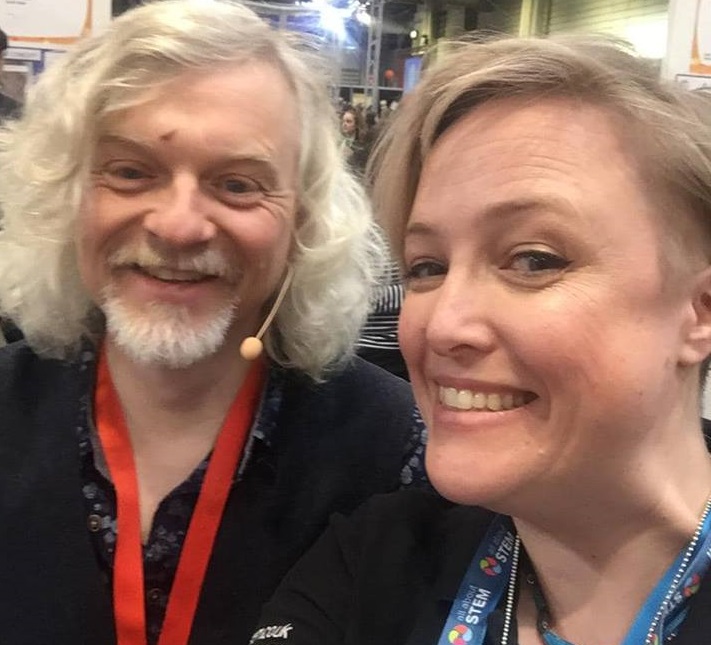 Relive the day in pictures here…
Big Bang UK Competition Winner: Junior Science Category
Freya Barnes, Emily Cook, Hollie Gilchrist, Ellen Ramage-Jones
Gateacre School
Project: Naturally Infused.
Big Bang North West STEM Club of the Year (Shaping Futures)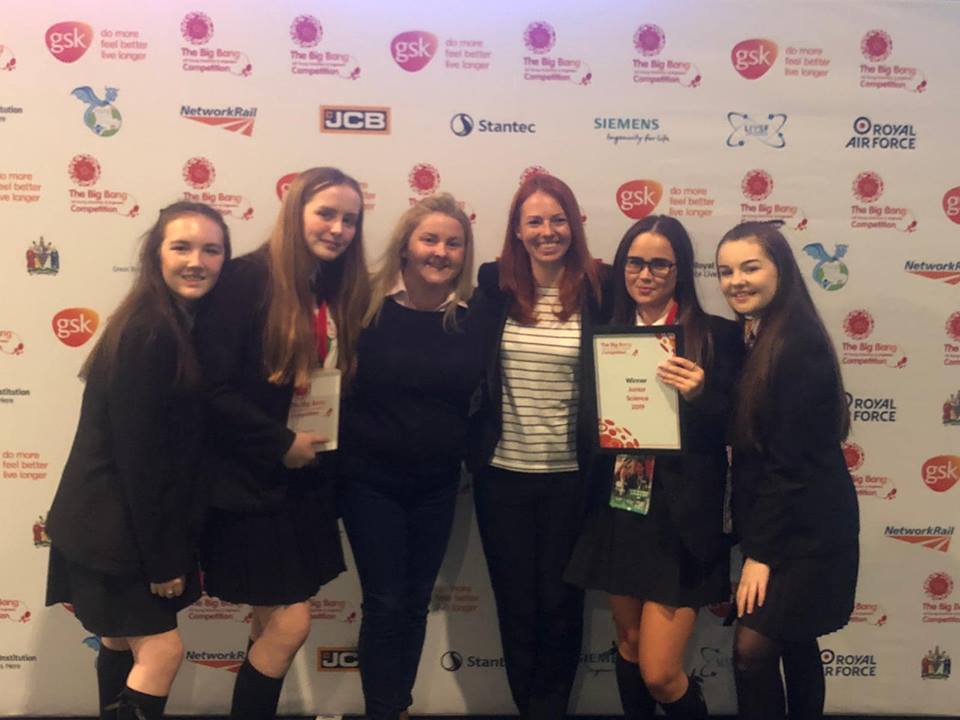 Gateacre created a range of natural bath and skincare products that are not only kind to skin but also kind to the environment. They use special plant extracts like tiger grass, which has healing properties and avoid including anything harmful – no palm oil or plastic packaging! They reached the UK finals of The Competition via the North West heats.

(Thank you to STEM Ambassador & future astronaut, Dr Jackie Bell, for supporting our finalists with us!)

Big Bang UK Competition Winner: Intermediate Engineering Category
Jack Tallentire
Millom School
Project: Aid for the Visually Impaired
BBNW Communication Award (Unilever)
BBNW Young Engineer of the Year (Air Products)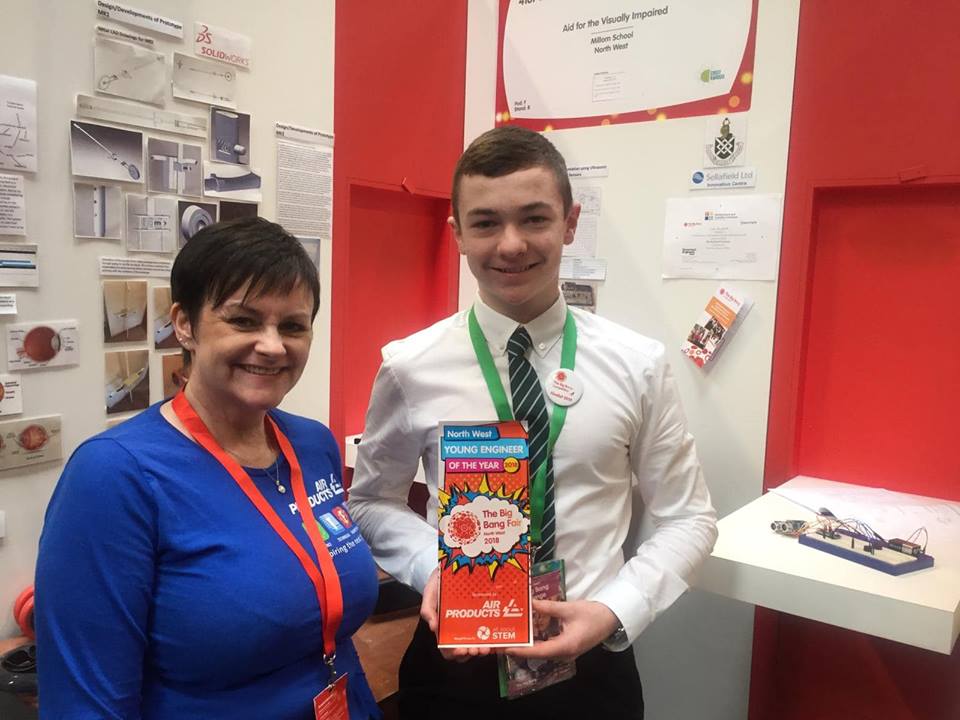 Jack's project investigates the concept of an assisted walking cane with a sensory system that alerts the user of obstructions detected by the sensors. The project looks at using smartphone technology and streetwise GPS. Jack reached the UK finals of The Competition having won a place at The Big Bang North West.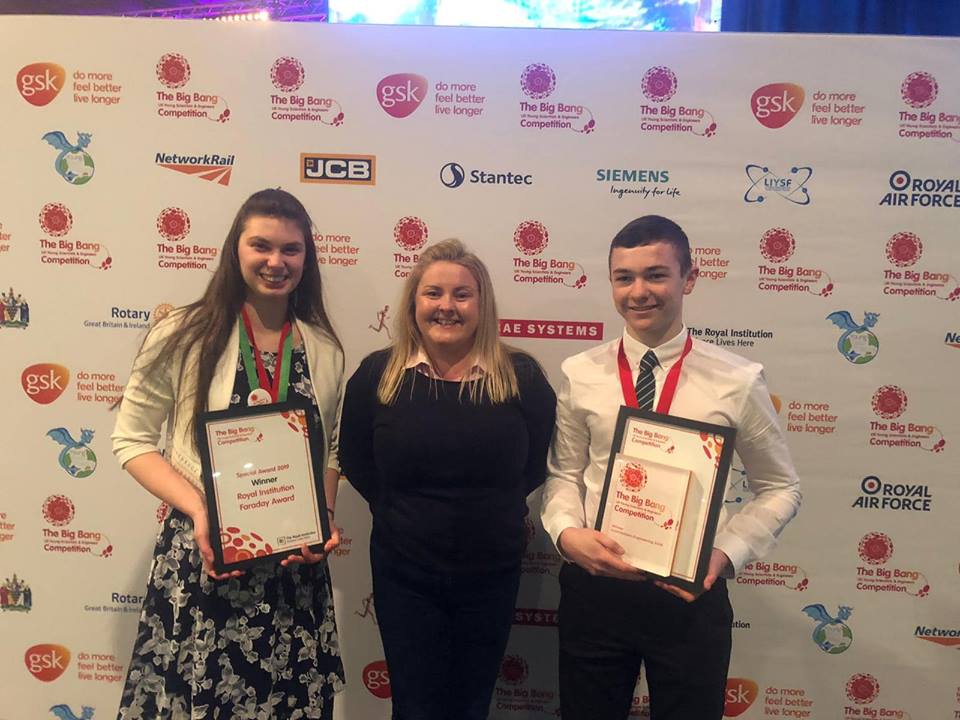 Big Bang UK Competition Winner: Royal Institution Science Faraday Award
Melissa Fletcher
Millom School
Project: Smart Bandages for Diabetics
Big Bang UK Competition Winner: Rotary GBI Environmental/Scientific Advancement Award
Kirsten Atfield, Thomas Brindley-Carter, Rowan McNally, Fiona Sallaku, Pippa Woods & Aroush Zia
The Kingsway School
Project: Ufikiaji
Big Bang UK Competition Special Award for Practical Science
Mr Hayward
Birkenhead School
*Well deserved! We've personally witnessed Mr Hayward's (now award-winning) demonstrations at our Big Bang @ School events!*

Big Bang UK Competition Runner Up: Senior Science
Birkenhead School
Project: Fat?Berg: Fuel or Foe?
BBNW North West Young Scientist of the Year (AstraZeneca)
BBNW Award for Endeavour (ChargePoint Technology)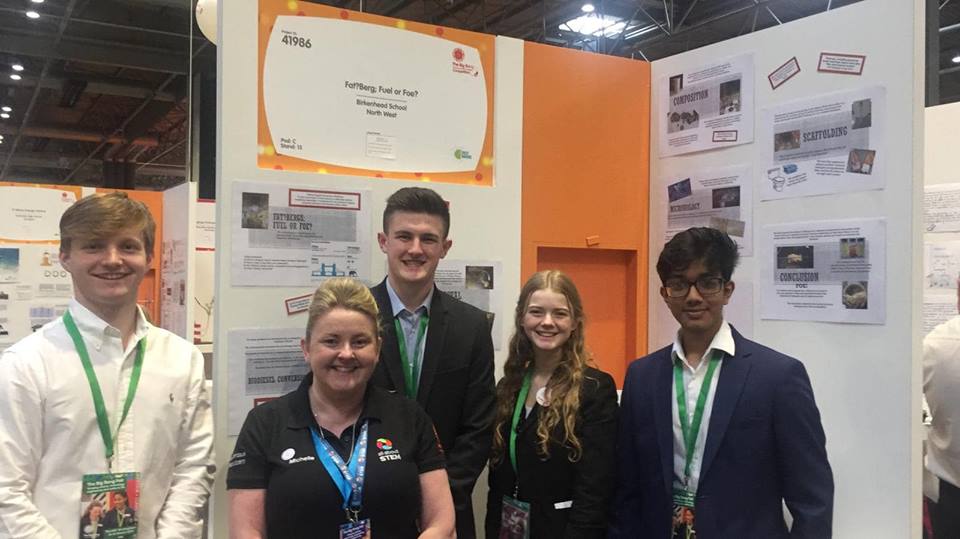 Big Bang UK Competition Runner Up: Intermediate Engineering
Sandbach High
Project: Exercise Toy for Children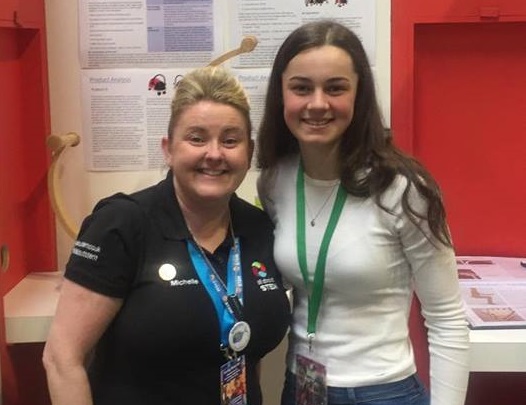 Big Bang UK Competition Runner Up: Junior Science
Queens Park High School
Project: Dunking Biscuits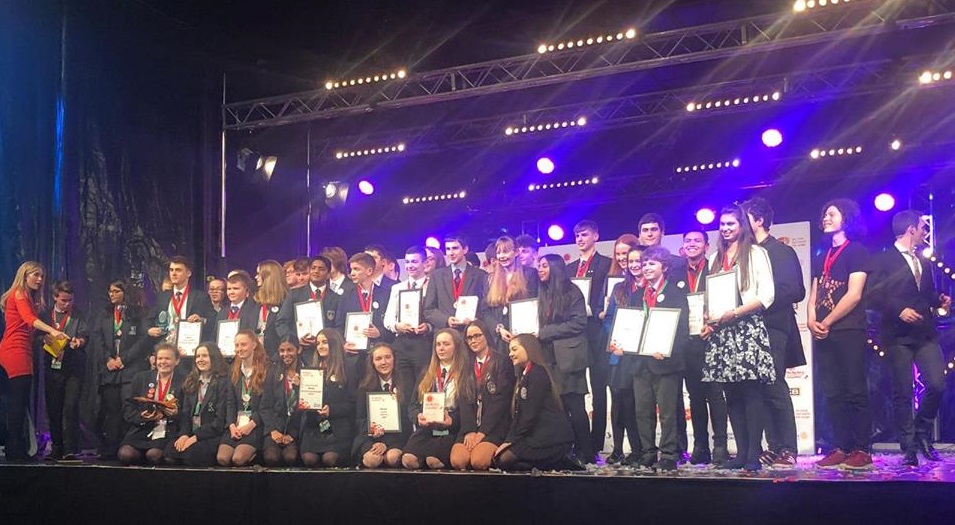 Enter the Big Bang UK Young Scientists & Engineers Competition
Big Bang UK Competition: 2019 Winners – All Regions
The Big Bang North West 2018: Award Winners
Many Big Bang UK Competition entrants developed their projects from CREST Awards… have you ran CREST in your school? Find out more…
The Big Bang North West 2019: FULLY BOOKED!
Big Bang North West: New Headline Sponsor – Unilever!
Metro Mayor Opens Big Bang Competition Awards Ceremony 2018
The Big Bang North West 2018: Your AMAZING Feedback!
The Big Bang North West 2018: Official Gallery
The Big Bang North West 2018: Big Bang UK Competition Project
Follow All About STEM on Twitter here
Like All About STEM on Facebook
Follow The Big Bang North West on Twitter here
Like The Big Bang North West on Facebook
« Back To News