July 24th 2019
Big Bang North West 2019: AstraZeneca Inspire with Incredible Innovations!
We were overjoyed to have AstraZeneca (Liverpool) return as our Diamond Sponsor for The Big Bang North West 2019. This is the sixth year they have sponsored our event and they celebrated in style with their BIGGEST exhibit to date. Inspirational!
As Diamond Sponsor, AstraZeneca offered an amazing selection of activities including experiments, thermography and ultrasonics and attendees loved finding out how infrared was used in engineering.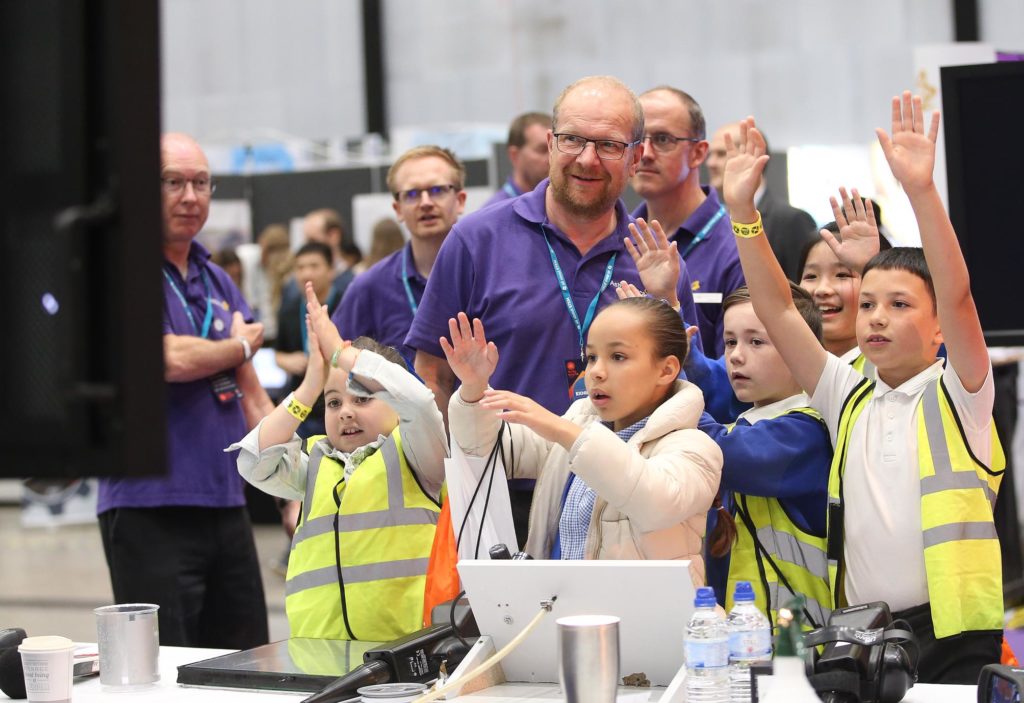 There were fun games to enjoy too, did you Fish for Viruses or Beat the Raptor?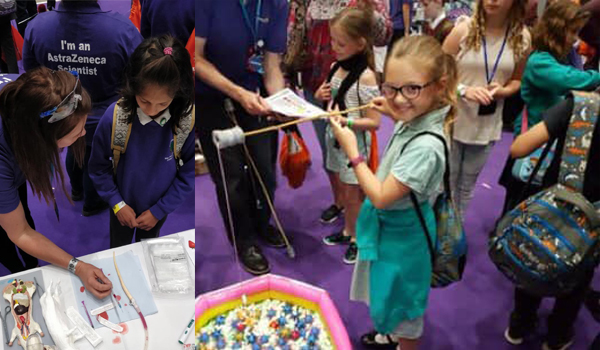 Visitors packed the AstraZeneca stand to explore all of the health and medical exhibits, learning more about lifesaving medicines and vaccines.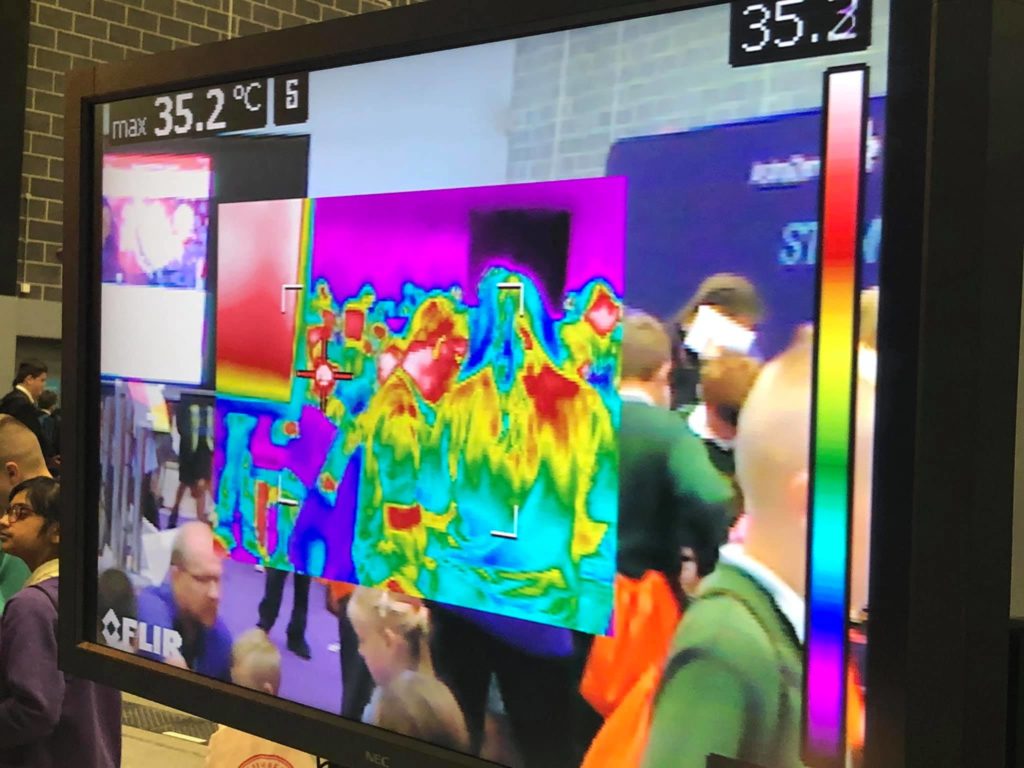 They also had the chance to 'suit up' and meet real scientists, technicians and engineers!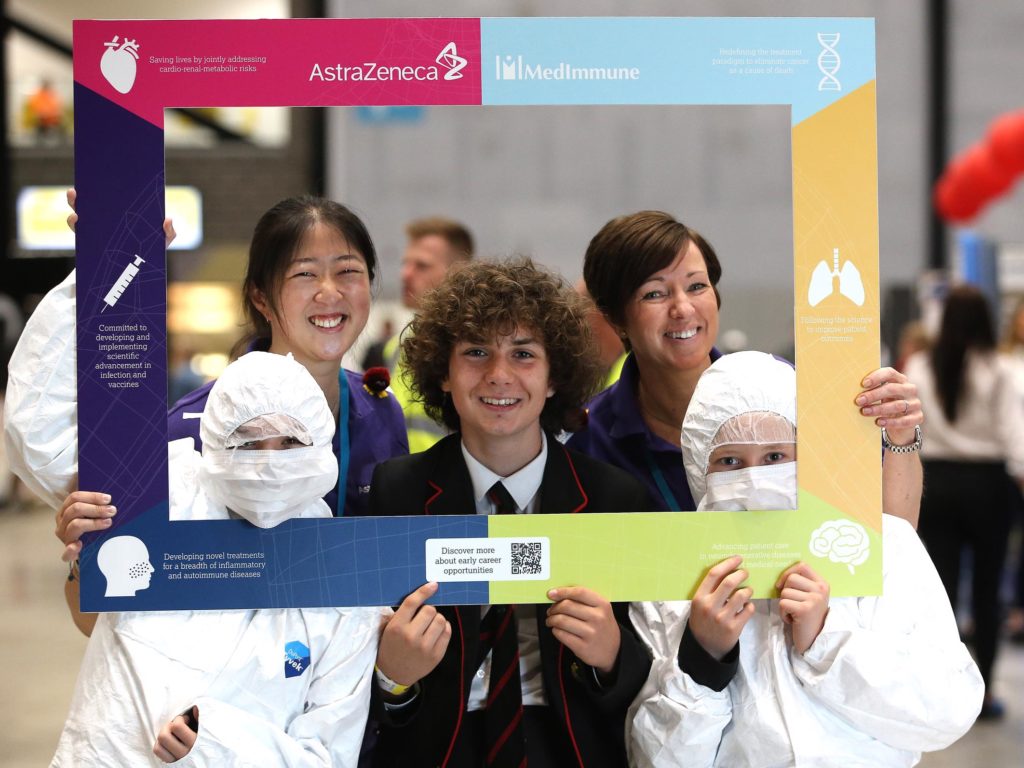 In addition to their event support, AstraZeneca sponsored our Young Engineer of the Year Award as part of The Big Bang UK Young Scientists & Engineers Competition. 
The NW Young Engineer of the Year Award recognises excellence in engineering.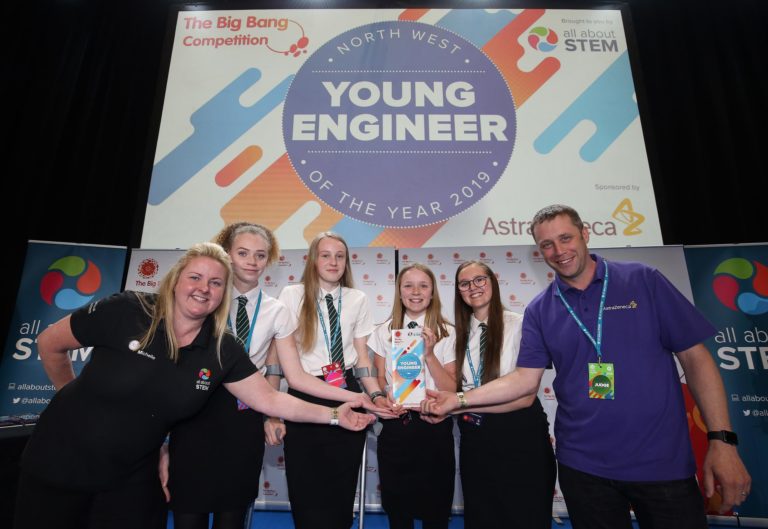 North West Young Engineer of the Year – AstraZeneca
Winning School: Millom High School
Project: Autism Friendly Sensory Unit
"As a major employer in the Northwest with over 3500 staff working across the field of STEM, the Big Bang is a great opportunity for AstraZeneca to inspire the next generation and promote the vast array of career options within Science, Technology Engineering and Maths."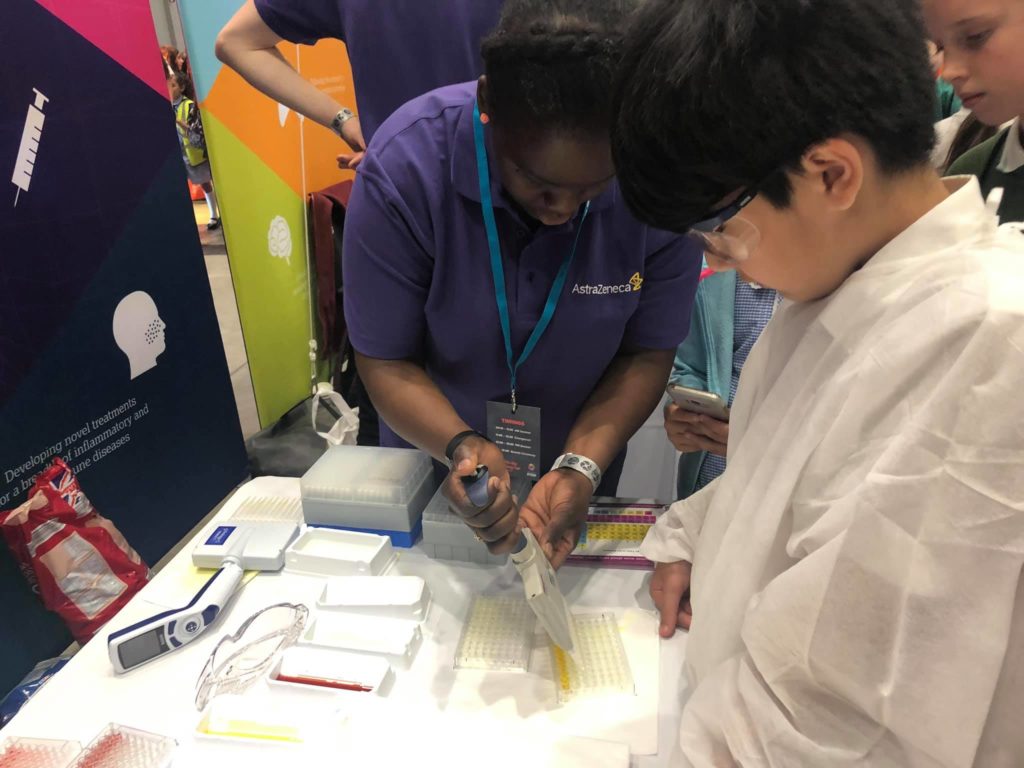 Simon Willocks, Director of Engineering, Facilities & SHE at AstraZeneca said:
"For the 6th consecutive year the 35 strong AstraZeneca STEM Team of Scientists, Engineers and Technical Subject Matter Experts from across the North West, invested in the region's future, providing a practical insight to our industry and the roles we all play working to ultimately save people's lives… the day was even better and bigger than last years – Congratulation to all involved!!"
It really was amazing…
We can't thank AstraZeneca enough for their incredible support over the years – phenomenal!
Images courtesy of Gareth Jones & All About STEM
Big Bang North West 2019: 8000 Children Celebrate STEM!
Big Bang North West 2019: Official Images
Big Bang North West 2019: LIVE Twitter Gallery
Big Bang North West 2019: Big Bang UK Competition Winners!
Big Bang North West 2019: Unilever Inspire Thousands with Sensational & Sustainable Science

Follow All About STEM on Twitter here
Like All About STEM on Facebook
Follow The Big Bang North West on Twitter here
Like The Big Bang North West on Facebook
« Back To News