March 07th 2022
International Women's Day: Top 5 Resources & Printables!
International Women's Day is a global day celebrating the social, economic, cultural and political achievements of women. This year's theme is #BreakTheBias and all are invited on the 8th of March to get involved and help forge women's equality.
Here are our Top 5 recommended activities and printables that are perfect for home or school: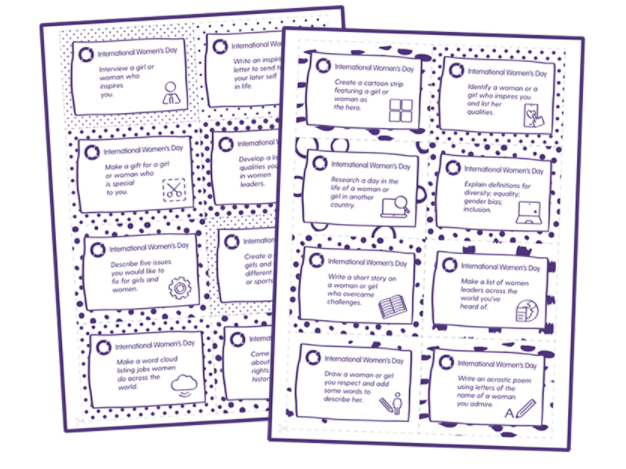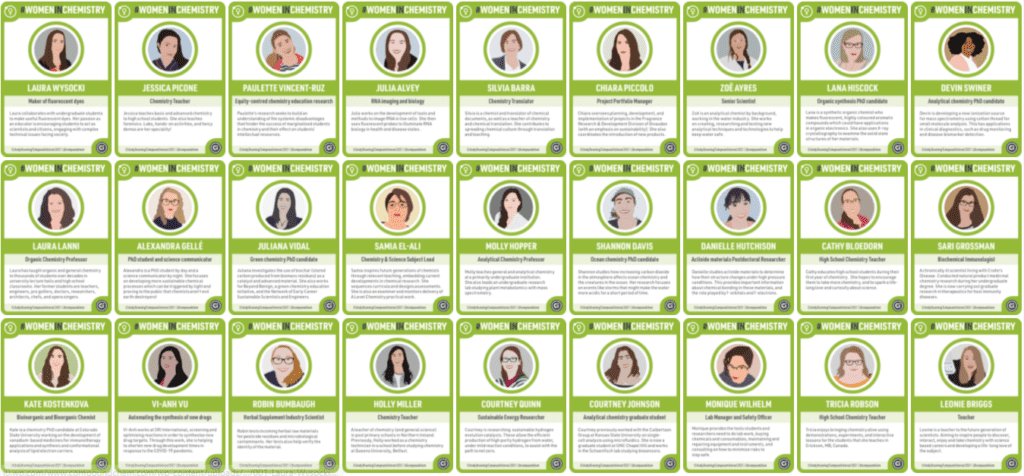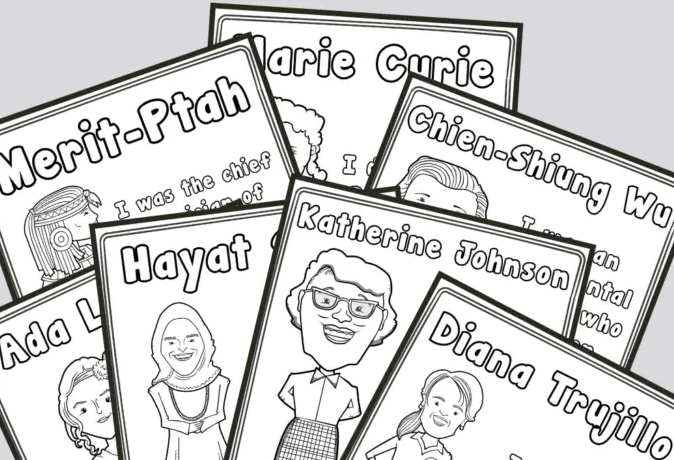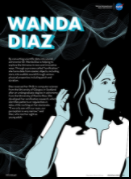 Bonus: We know we said Top 5 but we had to include Women in Space!

Women like Wanda Díaz-Merced , an astronomer best known for using sonification to turn data sets into audible sound. As someone who has lost their eyesight, she is a leader in increasing equality of access to astronomy and using audible sound to study astrophysical data. Wanda has been included in the list of the 7 most trailblazing women in science by the BBC!
Click here for NASA's Women in Space feature, every image has a full write up. (If you scroll down there are printable posters and more.)

Get the full collection!
To celebrate International Women's Day 2022, we've collaborated with amazing STEM ambassadors and employers to produce videos and profiles for you to showcase in your classroom, along with links to brilliant IWD2022 resources. Click here to request access to our jam-packed Padlet!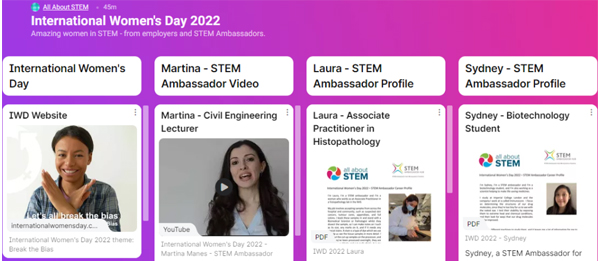 All About STEM works on lots of exciting STEM projects. As part of the STEM Learning family, we manage the STEM Ambassador Hub in Merseyside, Cheshire and Warrington, working closely with the regional Science Learning Partnerships in Merseyside and Warrington and Cheshire and Stockport. Follow STEM Ambassador Hub Merseyside & Cheshire on Twitter .
Follow All About STEM on Twitter here
Like All About STEM on Facebook
« Back To News