October 02nd 2016
Big Bang North West: MNCO Sponsor Mini Big Bangs – Book Now!
We are excited to announce the first two in a series of Big Bang spin-off events as part of the Big Bang North West events programme!
Sponsored by Merseyside Network for Collaborative Outreach, a partnership between the Higher Education Institutions in Greater Merseyside to increase awareness of Higher Education via effective partnership and collaborative activities, we have two 'Mini Big Bangs' for you to bring a group of students along to.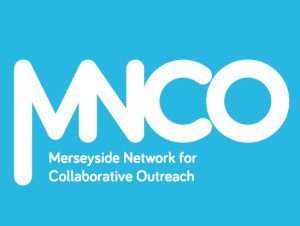 On the 19th of October you can choose to come to either the morning Mini Big Bang at Liverpool John Moores University or the afternoon event at The University of Liverpool.
Each event is a free-of charge STEM inspirational experience with hands-on, workshops & sessions provided by Universities in our region on themes such as Environmental Engineering, Biostatistics & influencing chance & Health & Medicine.
You can book to bring a group of 12 year 8 or 9 students & you will experience two forty five minute workshops.
The morning event runs from 09:15 – 12:00  The afternoon event runs from 12:00 – 15:00
Click here to make a morning booking
Click here to make an afternoon booking
The Big Bang North West: Express your interest for our 2017 event!
Official Gallery: Thousands of children inspired at The Big Bang North West 2016!
The Big Bang North West 2016 Gallery: BBNW LIVE TWITTER 'TRENDING' NATIONALLY!
Headline Sponsors AstraZeneca 'Heat Up' The Big Bang North West
The Big Bang North West 2016: Booming Online!
The Big Bang North West 2016: Your Amazing Feedback!
The Big Bang North West 2016: A Teacher's View

Follow All About STEM on Twitter here
Like All About STEM on Facebook
Follow The Big Bang North West on Twitter here
Like The Big Bang North West on Facebook
« Back To News