November 13th 2016
All About STEM Spotlight School: Beamont Collegiate Academy USA Adventure!
In September 2016, 40 students from our STEM Spotlight School Beamont Collegiate Academy, travelled out to Boston and New York to work with some of the World's best Science and Technology universities.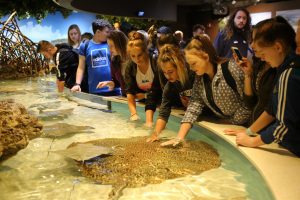 These students are interested in a career in Science, Technology, Engineering or Maths (STEM) and they spent the previous year fundraising for their journey by washing cars, packing bags in supermarkets and holding sponsored events.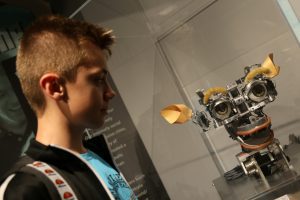 While visiting America, they worked with Engineers at Massachusetts Institute of Technology (MIT) and Scientists from Harvard University. One highlight was working with Marine Biologists to see whales in the North Atlantic – a mother and calf swam just feet away from the boat. Amazing!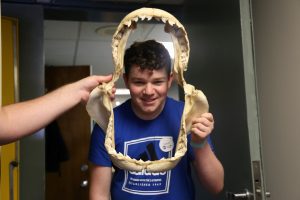 The children studied robotics at iRobot where military robots are developed and then spent a night sleeping aboard a US Navy Destroyer where they learnt about how Technology helped the allies win World War 2.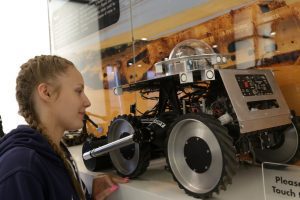 After these amazing experiences they travelled to New York to spend time with life sized dinosaurs at the American Museum of Natural History. They looked at the engineering of the Empire State Building and climbed the Statue of Liberty – what a trip!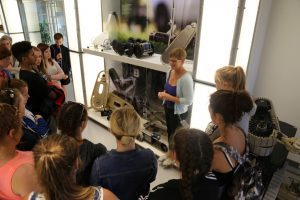 Director of STEM Chris Hillidge said, "We hope to see some of these students following in the footsteps of the fantastic scientists and engineers we have produced at BCA over the last few years. Maybe we will see some of them studying or working at Harvard University in the future and making the news with their amazing discoveries!"
Inspirational exploration from a school dedicated to STEM!
Click here to find out more about Beamont Collegiate Academy…
The Big Bang North West: Express your interest for our 2017 event!
Official Gallery: Thousands of children inspired at The Big Bang North West 2016!
The Big Bang North West 2016 Gallery: BBNW LIVE TWITTER 'TRENDING' NATIONALLY!
Headline Sponsors AstraZeneca 'Heat Up' The Big Bang North West
The Big Bang North West 2016: Booming Online!
The Big Bang North West 2016: Your Amazing Feedback!
The Big Bang North West 2016: A Teacher's View

« Back To News