August 04th 2017
Big Bang North West 2017: ALSTOM 'on track' inspiring STEM futures!
Our Silver Sponsor Alstom UK impressed all comers at The Big Bang North West with their 'Train to WIN' activities!
Train and transport fans flooded to the Alstom stand along with attendees interested to find out more.
Alstom provides world class and innovative transport solutions across the world. They built and maintain the Virgin Pendolino trains along with many trains on the London Underground. Alstom have also designed a double-deck train for the proposed HS2 Network.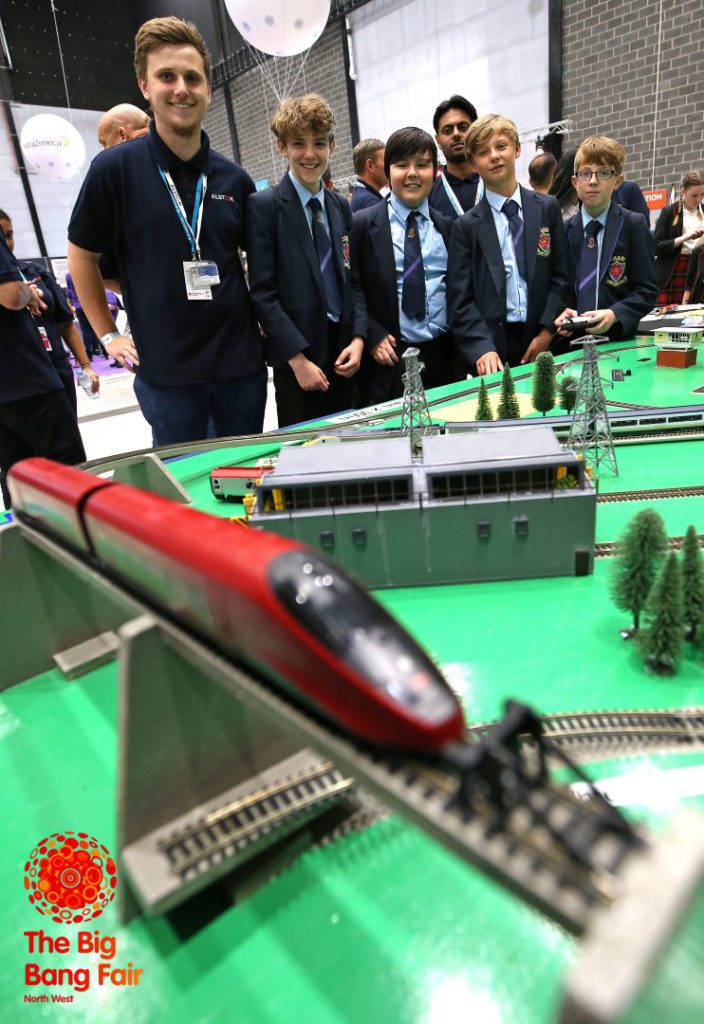 "Once Again The Big Bang North West and All About STEM deliver a fantastic show of strength on the STEM Agenda in the region. A fun, exciting and truly inspiring day for exhibitors and attendees alike. The team from Alstom were amazed at the numbers of Young People who attended and the skill and professionalism with which All About STEM managed to bring such an event to fruition.
The Big Bang North West is definitely worth putting in your diary for next year, but be sure to sign up early, if this year's Force Majeure is anything to go by event space could well be limited!" Lindsey Smithson, Head of Site Strategy – ALSTOM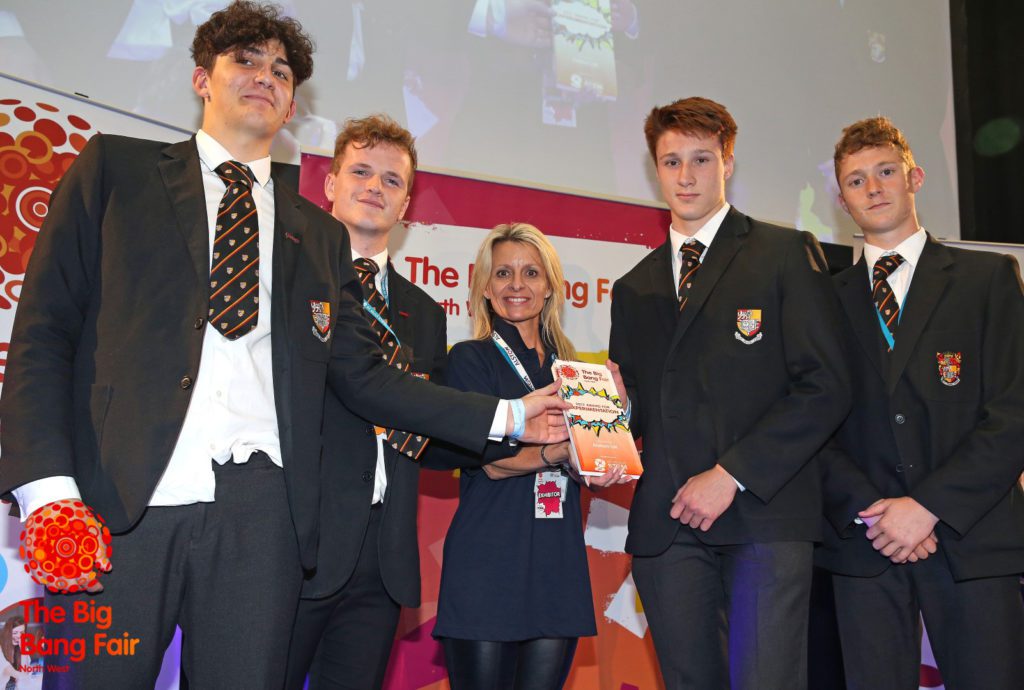 ALSTOM also generously sponsored The Award for Experimentation as part of The Big Bang UK Young Scientists & Engineers Competition at The Big Bang North West. They are truly dedicated to inspiring the next STEM generation.
We'd like to thank ALSTOM for their ongoing support and amazing feedback, we can't wait for 2018 – choo-choo
Alstom has routes into work through their Apprenticeship & Graduate Programme, click here for more…
The Big Bang North West 2017: A STEM-sational Success with Schools!
Headline Sponsor: AstraZeneca Inspire All at The Big Bang North West
Official Gallery: The Big Bang North West 2017
Big Bang North West 2017: The Movie!
Go Virtual with The Big Bang North West!
The Big Bang North West 2017: Your Amazing Feedback
The Big Bang UK Competition: Finalists & Award Winners!
Big Bang North West 2017: A Teacher's View

Follow All About STEM on Twitter here
Like All About STEM on Facebook
Follow The Big Bang North West on Twitter here
Like The Big Bang North West on Facebook
Images © All About STEM / Big Bang North West – Photographer: Gareth Jones
« Back To News