September 01st 2017
Inspirational STEM Ambassadors support Polar Explorer Programme
What an amazing collaboration! We were delighted to introduce our STEM Ambassadors to the Polar Explorer Programme and connect experienced professionals with local schools.
Polar Explorer Ambassador Sue Andrews, STEM Ambassador & PhD student Madeleine Brasier and Year 3 Teacher Beth Comer talked to us about inspiring the next generation of scientists through their successful sessions at Smithdown Primary School. 
"The Polar Explorer Programme aims to encourage and support schools to enrich their teaching of STEM subjects, placing relevant curriculum topics within the context of both the construction and launch of the new research vessel The RRS Sir David Attenborough and of polar exploration in general.
As an ambassador for the Polar Explorer Programme, my job is to work with a group of primary schools, helping them to take part in a range of activities and providing in- school professional development for the teachers in the form of a CPD session.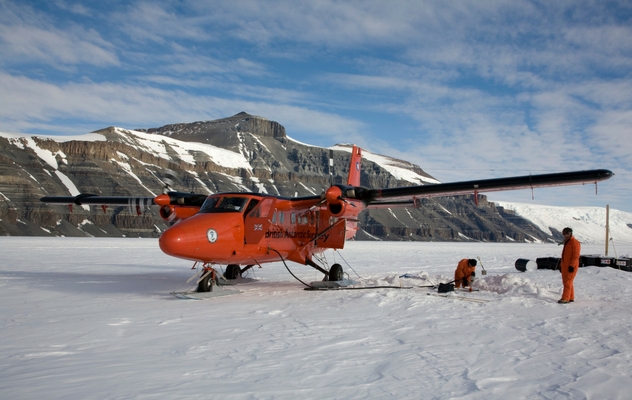 I am passionate about being a mentor, providing support in aspects of the science curriculum and helping teachers engage with the variety of practical activities available, so that they are confident to deliver some themselves. I also love working with the children in class and have designed investigations aimed at encouraging the pupils to work scientifically, taking on the role of polar scientists or engineers to solve problems relating to buoyancy or how the size of a propeller or the shape of a boat's prow can affect its passage through water.
One of the main aims of the project is to introduce the children to the world of work and the wide range of careers that exist related to polar exploration. Even more exciting is meeting real polar scientists and discussing the work that they do.
I decided to make links with All About STEM and requested a list of anyone engaging in boat design, engineering, polar exploration, climate change or scientific research. Would these individuals be prepared to talk to the children via Skype or even better, would any be willing to visit my schools and lead a practical activity?
I was thrilled when a varied list of volunteer STEM ambassadors was emailed to me and even more delighted when some agreed to be 'interviewed' by the children.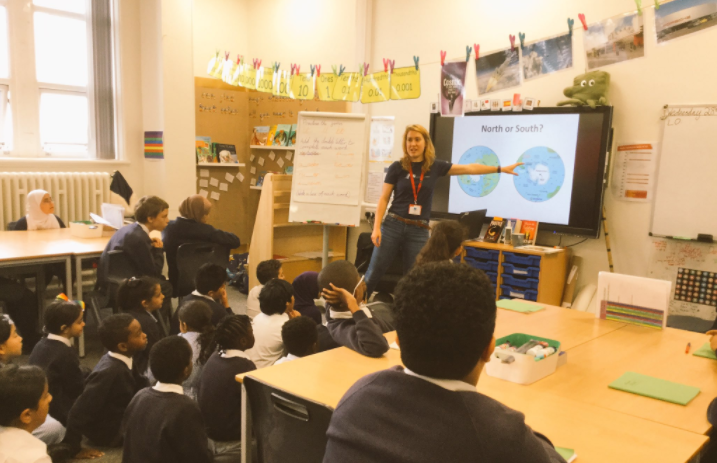 So far, we have been thrilled to welcome Maddie Brasier, a young PhD student from Liverpool University, a biologist with a focus on marine animals and who has actually visited Antarctica twice. She spent a whole morning in one of my schools,talking to children from Y3 to Y5 and answering some very tough questions!
A second ambassador, Julia Hunt, is a geographer, with experience in flood modelling. She visited Neston Primary School and provided a fascinating presentation about exploration and oceans and then talked about her education/career journey. The children were captivated and inspired.
Another STEM ambassador who is a Navy architect and Ship surveyor, with experience of submersibles, has agreed to visit another school in my group in October. He will give a talk and perhaps engage the children in a practical activity.
Finally, Andy Melia, who actually worked for the British Antarctic Survey and is passionate about the polar regions, is keen to support my schools and we hope to set a couple of dates in the autumn term.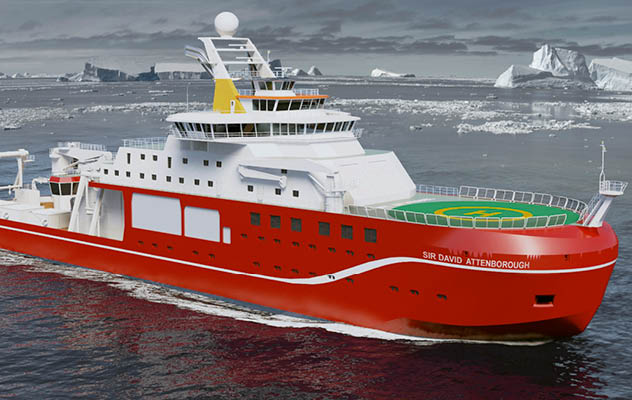 Our STEM volunteers have provided a wonderful glimpse into the world of STEM careers. They are superb role models for children who might not otherwise have realised just how exciting the future might be if they study science, technology, engineering or maths!"
Sue Andrews
STEM Learning – Polar Explorer Programme
"It is always great to share my experiences and knowledge of the Polar environment with young and enthusiastic students. During my visits to Smithdown Primary I spoke to around 60 children from year 3 to 5, introducing them to the differences between the two polar regions, some of the challenges involved in working in these environments, the marine life I study there and the future of these environments under changing conditions and human pressures. The students were superb, keen to listen and ask questions. Young people often ask some of the most interesting (and challenging) questions, everyone has a different familiarity or perception of science and why it is important. It was great to generate such a insightful discussion with the class.
During my outreach visit I like to get the class thinking like a scientist. Using practical activities we thought about how changes in the polar environment might effect food webs and planned mini expeditions. Again it was great to see so many of the class being creative with their scientific thinking its promising for our next generation of polar scientists. I would like to thank Smithdown Primary for such a wonderful visit and hope they continue to talk about our Polar environments."
Madeleine Brasier
PhD student University of Liverpool
& Natural History Museum, London
"From the moment we began the STEM project our children were not aware of what a Polar Explorer was or what their job entailed. Thanks to Maddie, she captivated their imaginations and sparked an enthusiasm for knowledge about the Polar regions. Due to myself being the Year 3 teacher at Smithdown, I couldn't pass up on the opportunity for my class to miss Maddie, so together with the target Year 5's we spent the morning finding out all about marine life and the environment. The children came up with some fantastic questions that Maddie gave amazing answers to, to ensure they fully understood – one including "Does the ecosystem change over time?". For our children coming from non-english speaking backgrounds this was phenomenal. We were really impressed how much the children learned and are forever thankful for Maddie for taking time to visit us and share her photographs/video footage. The children have since talked about aspiring to be a Polar Explorer, which is more than we could have ever hoped for."
Beth Comer
Year 3 Teacher, Smithdown Primary School
Find out more about the Polar Explorer Programme
Become a STEM Ambassador
The Big Bang North West 2017: A STEM-sational Success with Schools!
Headline Sponsor: AstraZeneca Inspire All at The Big Bang North West
Official Gallery: The Big Bang North West 2017
Big Bang North West 2017: The Movie!
Go Virtual with The Big Bang North West!
The Big Bang North West 2017: Your Amazing Feedback
The Big Bang UK Competition: Finalists & Award Winners!
Big Bang North West 2017: A Teacher's View

Follow All About STEM on Twitter here
Like All About STEM on Facebook
Follow The Big Bang North West on Twitter here
Like The Big Bang North West on Facebook
« Back To News