November 07th 2017
Good Practical Science Report: Sir John Holman- Practical Science is Key!
A new report outlining ten benchmarks to transform practical science education in England has today been published by the Gatsby Charitable Foundation.
Good Practical Science, led by Sir John Holman, details recommendations to help schools achieve world-class science education. The report looked at more than 400 secondary schools in England to gauge the status of practical science, and visited world-leading nations including Finland, Germany and Singapore to learn what was done differently internationally.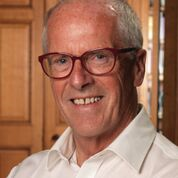 John Holman, Emeritus Professor of Chemistry at the University of York and a former headteacher, said: "Time and time again we have seen that practical science is key not only for learning, but also for inspiring the next generation of scientists, engineers and technicians. The benchmarks presented in this report reflect world-leading standards and we hope to empower our teachers by giving them the tools to include practical science in a greater proportion of their lessons."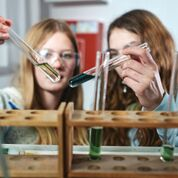 By international standards, the UK is well provisioned with the facilities to deliver practical science, but at a time when schools in England are under intense pressure to perform, practical science is at risk. When compared to the other countries visited, the accountability system in England is the most intense, narrowing teachers' choices and constraining practical science.
Download an 8 page summary of the report here.
Download the full report here.
The Big Bang North West 2017: A STEM-sational Success with Schools!
Headline Sponsor: AstraZeneca Inspire All at The Big Bang North West
Official Gallery: The Big Bang North West 2017
Big Bang North West 2017: The Movie!
Go Virtual with The Big Bang North West!
The Big Bang North West 2017: Your Amazing Feedback
The Big Bang UK Competition: Finalists & Award Winners!
Big Bang North West 2017: A Teacher's View

Follow All About STEM on Twitter here
Like All About STEM on Facebook
Follow The Big Bang North West on Twitter here
Like The Big Bang North West on Facebook
« Back To News