April 12th 2018
Big Bang North West: Big Bang @ Liverpool Hope University
On the 11th of April 2018, the Big Bang North West facilitated another awesome Big Bang @ event hosted by Liverpool Hope University and sponsored by Shaping Futures.
School groups from across the region attended along with their teachers to take part in inspirational STEM workshops and a careers fair.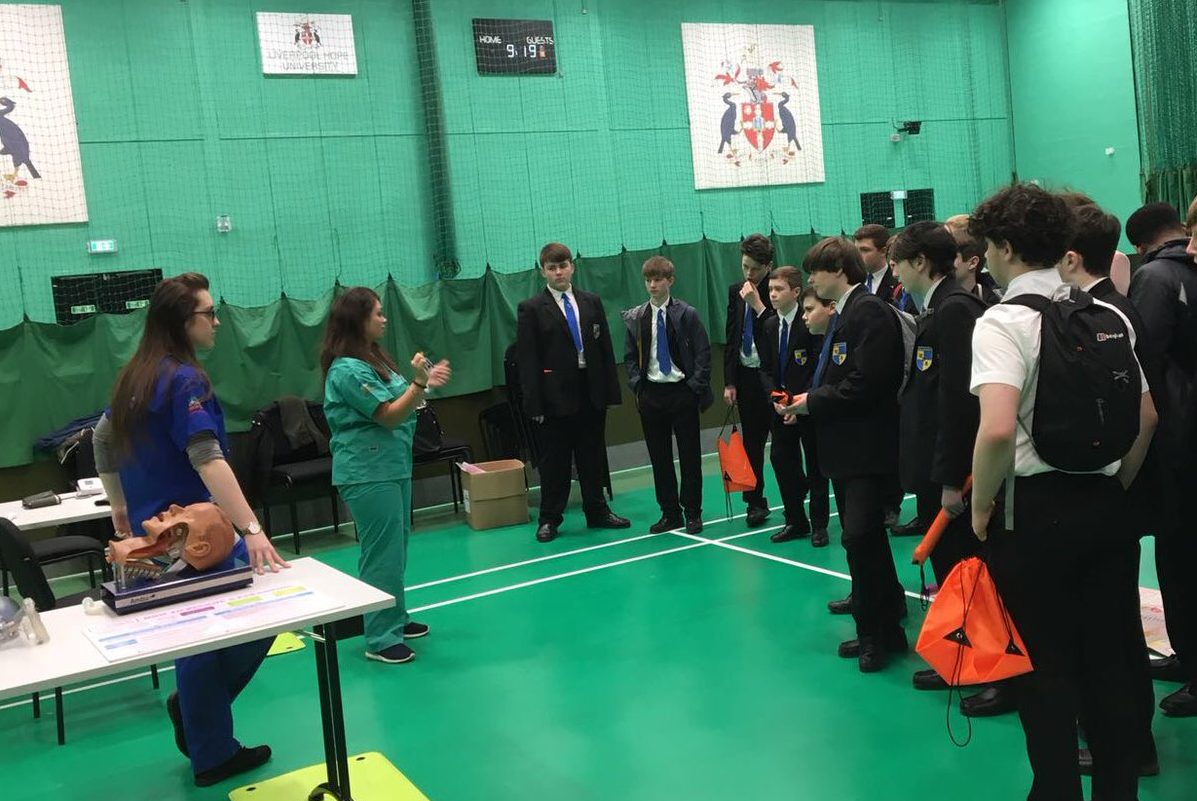 On arrival, attendees had the chance to try out new technologies and tour a carousel of activities from Medical Mavericks in their Careers in Health workshop. There were plenty of budding physicians excited to have a go!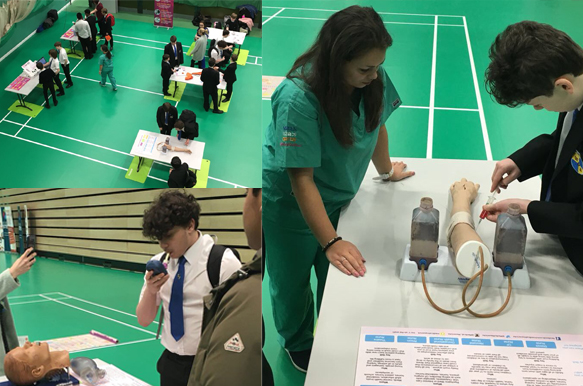 Emma Lees hosted a Nutrition workshop where groups could guess calories, learn about health and discover what happens inside the body based on what we eat. Many were surprised by the amount of hidden sugar and calories and how their bodies reacted!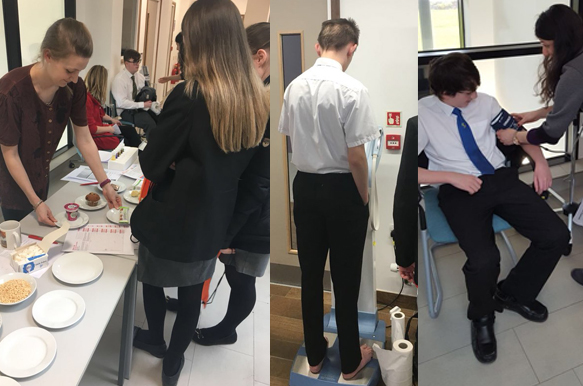 Steven Walsh discussed Sports Science and students were invited to debate the use of drugs in sports. For or against? What are the exceptions to the rules? Are the exceptions valid or fair? It was encouraging to hear so many thought provoking and insightful views.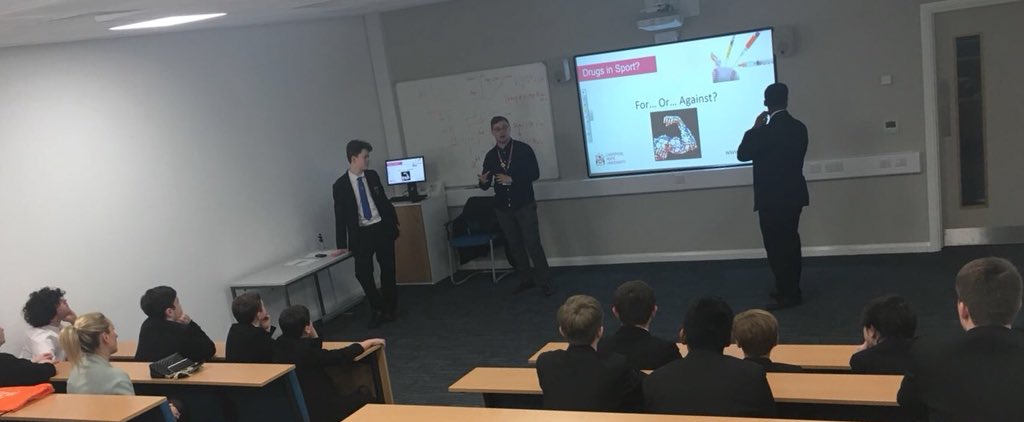 Students considering their future career paths also had the opportunity to visit a careers marketplace. They could talk to the professionals, visit informative stands, discuss their options and grab a freebie!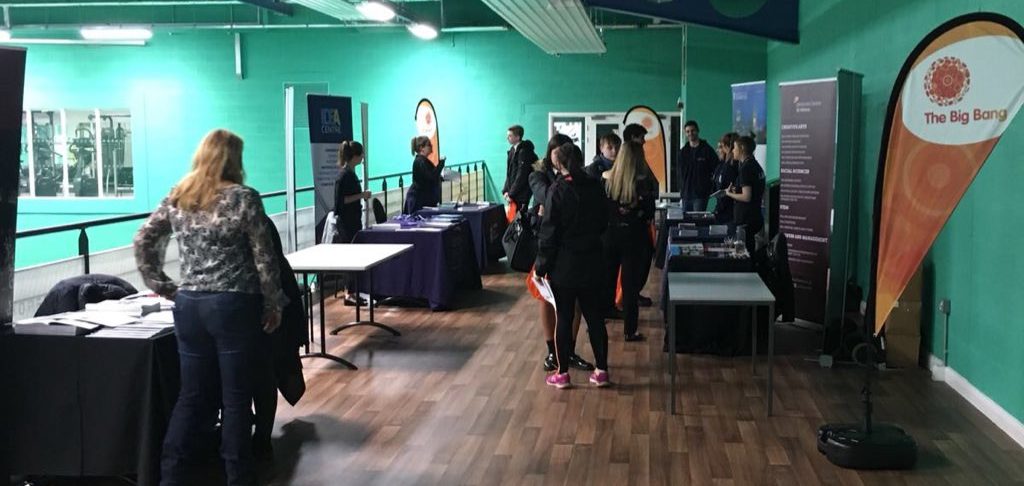 Organisations included: Shaping Futures, Liverpool Hope University, LIPA, Liverpool University, Liverpool John Moores University, Riverside College, Cronton College and the University of St Helens.
Shaping Futures, (also known as the Merseyside Collaborative Outreach Programme) is an outreach programme for the Liverpool City Region formed by 12 local Higher Education (HE) providers and led by the University of Liverpool.
Liverpool Hope University pursues a path of excellence in scholarship and collegial life without reservation or hesitation. The University's distinctive philosophy is to 'educate in the round' – mind, body and spirit.
An inspirational Big Bang event! Congratulations and thank you to Liverpool Hope University, Shaping Futures and all exhibitors, staff and attendees.
Big Bang North West: Billion of Big Bang @ School events!
Big Bang North West: Big Bang events with Farm Urban
The Big Bang @ School
The Big Bang at School supports schools to deliver an event to excite pupils about STEM subjects and inspire them to consider science or engineering careers.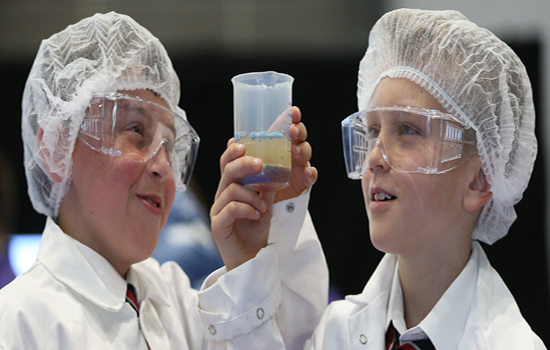 A Big Bang @ School Fair can be big or small, you can invite local businesses to take part, involve STEM ambassadors, bring in activity providers or do it all by yourself. The important thing is that pupils have fun finding out where their STEM studies can lead them.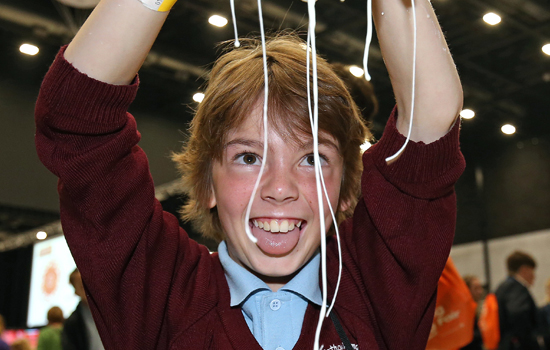 The Big Bang @ School is part of the wider Big Bang programme, led by EngineeringUK in partnership with over 200 organisations.
You can find out more here or if you live in the North West email [email protected], we're here to help!
Are you coming to The Big Bang North West 2018?
TICKETS ARE FREE! Find out more below…
BOOK NOW FOR THE BIG BANG NORTH WEST 2018!
Big Bang North West 2018: AstraZeneca return as Headline Sponsor
Official Gallery: The Big Bang North West 2017
Big Bang North West 2017: The Movie!
Go Virtual with The Big Bang North West!
The Big Bang North West 2017: Your Amazing Feedback
The Big Bang UK Competition: Finalists & Award Winners!
Big Bang North West 2017: A Teacher's View

Follow All About STEM on Twitter here
Like All About STEM on Facebook
Follow The Big Bang North West on Twitter here
Like The Big Bang North West on Facebook
« Back To News