November 24th 2016
Big Bang North West: MNCO Mini Big Bangs are a STEM-sational success!
On the 23rd of November, The Big Bang North West facilitated another sensational Mini Big Bang sponsored by Merseyside Network for Collaborative Outreach and hosted by Chester University.
MNCO have generously supported a series of Mini Big Bangs in conjunction with The Big Bang North West, offering schools across the region the opportunity to have an inspirational STEM experience via hands-on interactive workshops.
Schools attending included Weaverham, Gateacre, Woodchurch, The Prescot, Blacon, St. John Plessington and Liverpool College.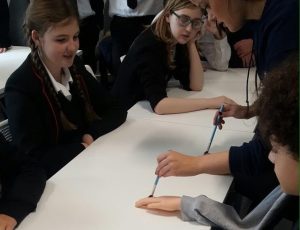 The Educational Psychology Team from The University of Liverpool brought a plethora of puzzling perception projects to stump students.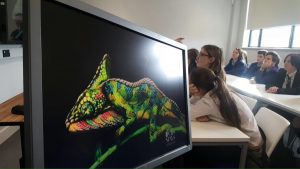 Questions ranged from 'which hand is which?' to 'how many people are in this photo?'
Do you know?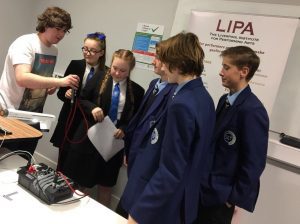 Liverpool Institute of Performing Arts (LIPA) introduced attendees to the Science of Sound. There was an opportunity to explore sound waves, physics and create sound effects!
It was on to Aquaponics and Bioscience next with Farm Urban. Aquaponics consists of two main parts, aquaculture for raising aquatic animals and hydroponics for growing plants.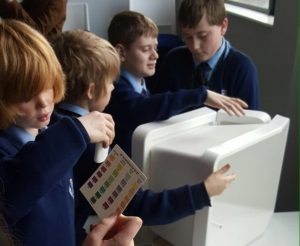 The young people were intrigued about urban farming in the community and in awe of the aquaponics systems and living labs, they even got to make one!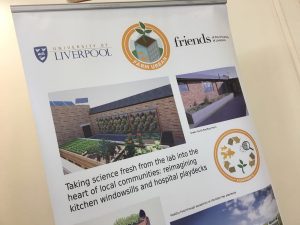 PhD Marine Biogeochemist Emma-Lou Smith led the Liverpool John Moores University session with a talk on Oceanography.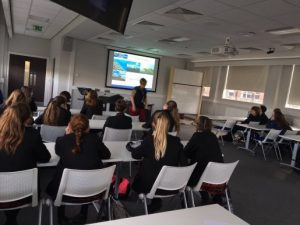 Students became young Biogeochemists and combined maths with science to discover more about carbon and the probability of where it ends up.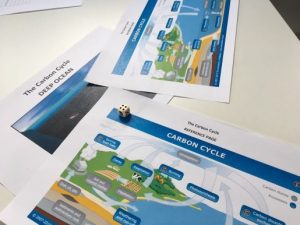 All About STEM Managing Director Michelle Dow said, "As the team behind The Big Bang North West, our mission is to facilitate events across the region that inspire STEM and engage students, our Mini Big Bangs let us reach out! We are so proud to support these events and see so many young people learning about STEM careers and discovering the amazing opportunities there are in this field. We're all about education that is interactive and fun!"
"A big thank you to MNCO for their support, along with our Mini Big Bangs they were a huge part of The Big Bang North West event in 2016. They truly are an organisation dedicated to enriching STEM learning."
The Big Bang North West: Express your interest for our 2017 event!
Big Bang North West: MNCO Mini Big Bangs inspire all!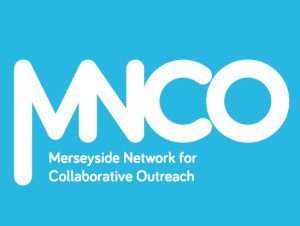 Merseyside Network for Collaborative Outreach: a partnership between the Higher Education Institutions in Greater Merseyside to increase awareness of Higher Education via effective partnership and collaborative activities.
The Big Bang North West: Express your interest for our 2017 event!
Official Gallery: Thousands of children inspired at The Big Bang North West 2016!
The Big Bang North West 2016 Gallery: BBNW LIVE TWITTER 'TRENDING' NATIONALLY!
Headline Sponsors AstraZeneca 'Heat Up' The Big Bang North West
The Big Bang North West 2016: Booming Online!
The Big Bang North West 2016: Your Amazing Feedback!
The Big Bang North West 2016: A Teacher's View

Follow All About STEM on Twitter here
Like All About STEM on Facebook
Follow The Big Bang North West on Twitter here
Like The Big Bang North West on Facebook
« Back To News