June 26th 2018
All About STEM & Unilever: Bright Future Teacher Twilight Event
All About STEM is delighted to again be working with Unilever, for a third consecutive year, to facilitate the company's 'Bright Future' Programme. If you've never been involved before, have a look at our news story summarising last year's event.
We wish to invite teachers interested in finding out more about what the programme will entail and how to get their school involved in this year's programme, to attend the 2018 launch event and hear all about it, direct from Unilever staff.
What: Teacher Twilight Session – Unilever Bright Future Programme 2018-19 Launch
Where: On site at Unilever's Port Sunlight R&D Laboratory, Quarry Road East, Birkenhead, Wirral CH63 3JW
When: Thursday 27th Sept, 2018, 4-7pm
Provisional Schedule (TBC in September)
4pm – Arrival and refreshments
4.30-6pm – Introductory presentation followed by a site tour and a taster of the planned school activities
6-7pm – Buffet, networking and linking with key Unilever staff
Unilever says,
*"Through our Unilever Bright Future Programme, we will immerse you and your students in the science and technology behind some of the world's best loved brands. Port Sunlight has been home to Unilever research and development for over 100 years in this time we have accumulated world class expertise and facilities. Over the course of this programme we will share the essence of how we deploy science, technology, engineering and mathematics in product development and take you on a journey through; the psychology of our consumers, the chemistry behind our products, the engineering feasibility of manufacturing, how we use digital advancements to aid our development and the technology behind our packaging innovations."*
N.B. Only schools in attendance at this Teacher Twilight event will have the chance of securing a place on the programme. However, unfortunately, we cannot guarantee that all schools who attend on the evening will definitely gain a place.
If you have been involved with the Programme in previous years, a teacher representative from your school still needs to attend this year's Teacher Twilight event to have a chance of securing a student team place for the rest of the Programme. The Twilight event is a great opportunity for school staff to get an insight into one of our local businesses and to identify ways of putting curriculum into context. Please do encourage your colleagues to attend, even if they wouldn't be involved with a student team moving forward. Perhaps the event could be used as departmental CPD?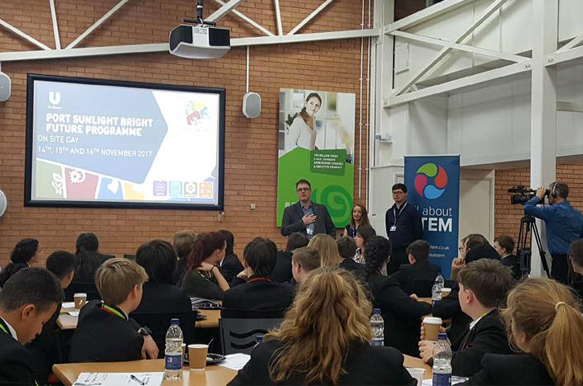 Programme Summary
Schools will be invited to enter a team of 4 students from Y8 or 9 in a challenge, to be judged by industry leaders and leading to a Unilever-accredited award.
The school teams will visit the Unilever site in November, 2018, (date to be confirmed) for a day of workshops and activities, introducing them to the range of departments across the company and enabling them to understand the variety of processes involved in the production of Unilever products.
Following on from this activity, students will be set a project brief, presenting their work to Unilever staff at a judging and celebration event on site at a later date (Date to be confirmed but likely to be in March/April 2019).
Students will then be encouraged to enter their project work into the National Big Bang Young Scientists and Engineers Competition heats at the Big Bang North West in July 2019 and for British Science Association CREST Award accreditation.
Booking Information
To book places at the Teacher Twilight 'Bright Future' launch event, visit our online booking site.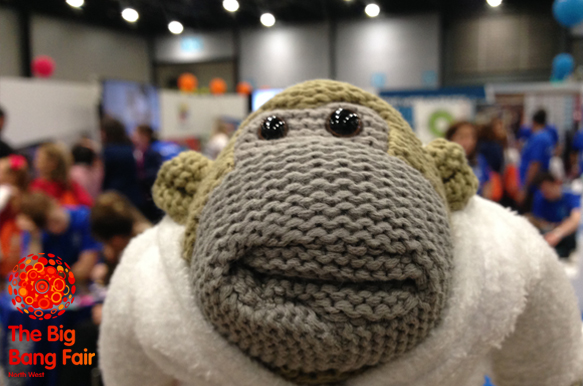 Bright Future: MP Calls for Government Support for Rainford High's Award Winning Idea
All About STEM & Unilever: Bright Future 2015/2016
All About STEM & Unilever: Bright Future 2016/2017
All About STEM & Unilever: Bright Future 2017/2018
THE BIG BANG NORTH WEST 2018!
Big Bang North West 2018: AstraZeneca return as Headline Sponsor
Official Gallery: The Big Bang North West 2017
Big Bang North West 2017: The Movie!
Go Virtual with The Big Bang North West!
The Big Bang North West 2017: Your Amazing Feedback
The Big Bang UK Competition: Finalists & Award Winners!
Big Bang North West 2017: A Teacher's View

Follow All About STEM on Twitter here
Like All About STEM on Facebook
Follow The Big Bang North West on Twitter here
Like The Big Bang North West on Facebook
« Back To News