July 19th 2015
BOOM! Thousands of STEM-sational students attend The Big Bang North West!
On the 8th of July 2015, Aintree Racecourse erupted with innovation as close to 6000 school children attended The Big Bang North West!
Organisers MerseySTEM, are well known in the region for doing incredible things to promote Science, Technology, Engineering and Maths in schools, business, the community & beyond. The Big Bang North West 2015 was their biggest event to date– and it was FREE for all children attending!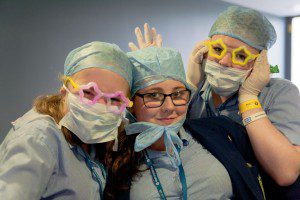 The Big Bang North West is a STEM celebration for children and part of a programme led by EngineeringUK.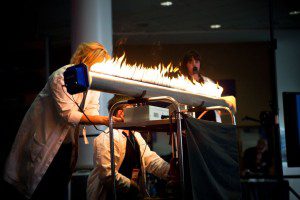 The Big Bang events enable young people to discover the exciting and rewarding STEM based careers available in their local area via fun 'quick hitting' hands-on action!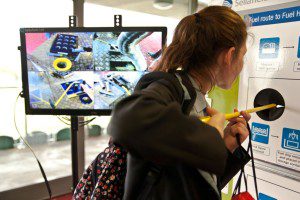 Headline Sponsor AstraZeneca, Gold Sponsor The NHS and Silver Sponsors Sellafield, Amec Foster Wheeler, ScottishPower and The National Careers Service supported the event.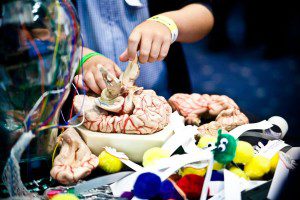 They provided funding, equipment and their own interactive educational stands that were second to none.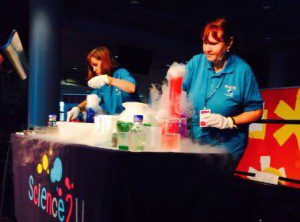 In the main arena, young people witnessed LIVE science shows packed with fire, booms, bangs and fizzes! Science 2 U were one of the teams performing throughout the day. The children returned again and again, they couldn't get enough.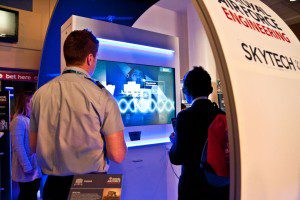 The main stage was encompassed by racing cars, forensics, construction, electronics, eco-farming, RAF SKYTECH and a horse!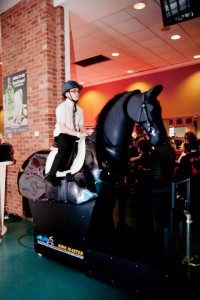 As Creatives were also on hand to put the 'A' in STEM. They encouraged all to 'think STEAM' by combining art and mathematics to make an enormous Geodesic Dome.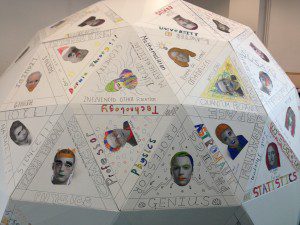 Outside, the children took a walk on the wild-side when they visited National Geographic's Dr Mike Leahy. His Zoobus was a marvellous menagerie of reptiles, insects and arachnids.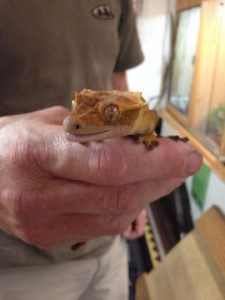 Country Classrooms brought along their farm animals, hatching chicks, birds, sheep and more…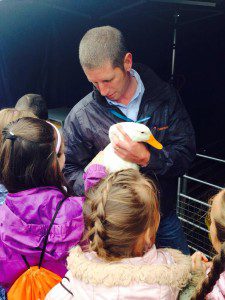 …and there was the chance to milk a cow!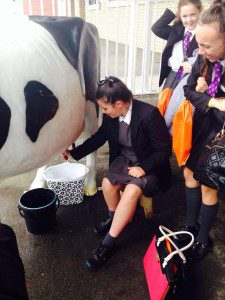 Before heading for the exhibition halls everyone could visit the Viking longboat, watch the experiments and see a weaponry demonstration.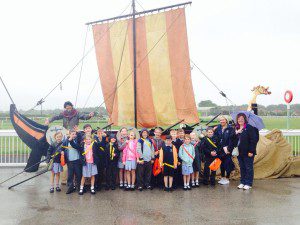 Inside was a hive of activity! Firstly a HUGE CoderDojo where the children could take a coding master class.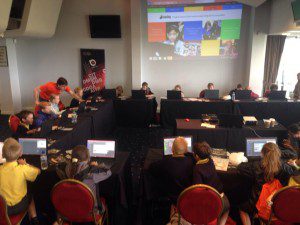 Upstairs highlights included racing Usain Bolt through an inflatable accelerator tunnel with Classroom Medics, 3D printing with Fab Lab and a VEX robotic ROBOT WAR!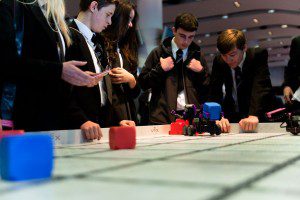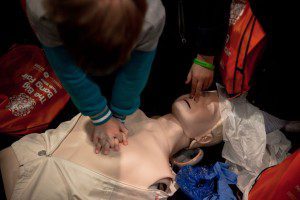 Attendees could try on hazmat suits, handle hazardous materials safely, become medics and try their hand at forensic investigation.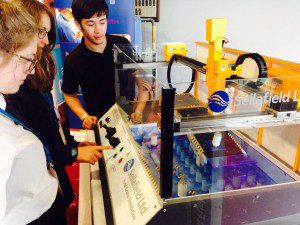 Sellafield's glove boxes and cranes grabbed everyone's attention. Steady hand required!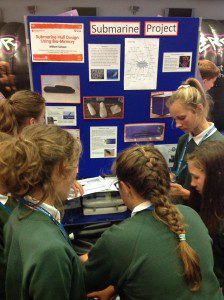 Along with all of the activities and exhibits, The Big Bang North West hosted the semi-final of The National Science and Engineering Competition.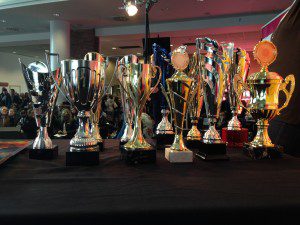 Entrants showcased their projects to a prestigious panel of STEM professionals with the hope of winning one of the amazing sponsored awards or a place in the grand final!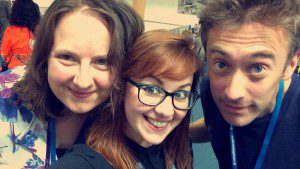 Dallas Campbell, star of The Gadget Show attended the event and acted as a guest judge!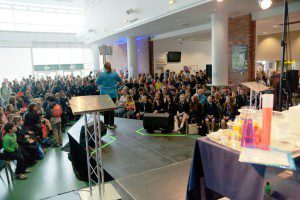 Excited students from across the region gathered in the main hall to discover who had made the grade.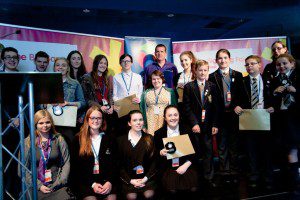 Congratulations to all semi-finalists and award winners – next stop Birmingham NEC for the Grand Final!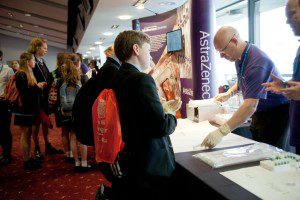 Headline Sponsor AstraZeneca pulled out all of the stops with an enormous exhibition stand  including 'laboratory testing, biotech manufacturing process activities and quality testing'. In Big Bang terms that meant getting hands-on with chemicals, microscopes, thermal imaging cameras and much, much more!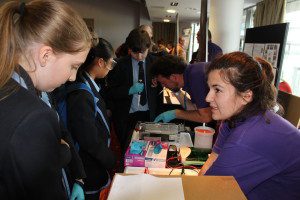 "The Big Bang is all about inspiring young people from all backgrounds to study science, technology, engineering and maths to go on to pursue careers in engineering and science. We can't stress enough how important this is."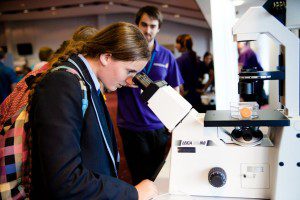 Well done to the organisers, sponsors, attendees, exhibitors and volunteers for making the Big Bang North West one of the biggest and best! MerseySTEM's motto is to 'make it happen' and together… you did!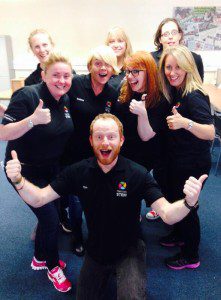 MerseySTEM gives back with FREE Zoobus & Science 2 U Primary School Big Bang Days!
The Big Bang North West 2015: A Teacher's View…
Relive The Big Bang North West 2015 in pictures…

Follow MerseySTEM on Twitter here
Follow The Big Bang North West on Twitter here
Like MerseySTEM on Facebook
Images: Sharon Mutch & MerseySTEM
(C) MerseySTEM
« Back To News